If you're new to motorcycling or haven't ridden in many years, then you're not going to want to jump on the biggest bike you can find and ride off into the distance. You need to build your confidence and experience first, this will help you to avoid a fatal accident.
The most important thing to remember when choosing your first motorcycle is that power is not everything. You can enjoy the thrill on a 250cc just as much as you can enjoy hanging on to a 1000cc. What you need is a bike that suits your experience level and one that is forgiving when you make small mistakes on the road, and you will.
Consider Your Intentions
Are you getting a bike to fulfill a dream of blasting along the highway into the bush? Or perhaps you're just looking for a cheaper, and quicker way to get to work. Knowing what you intend to use your bike for will help you work out which type of motorcycle is best for beginners.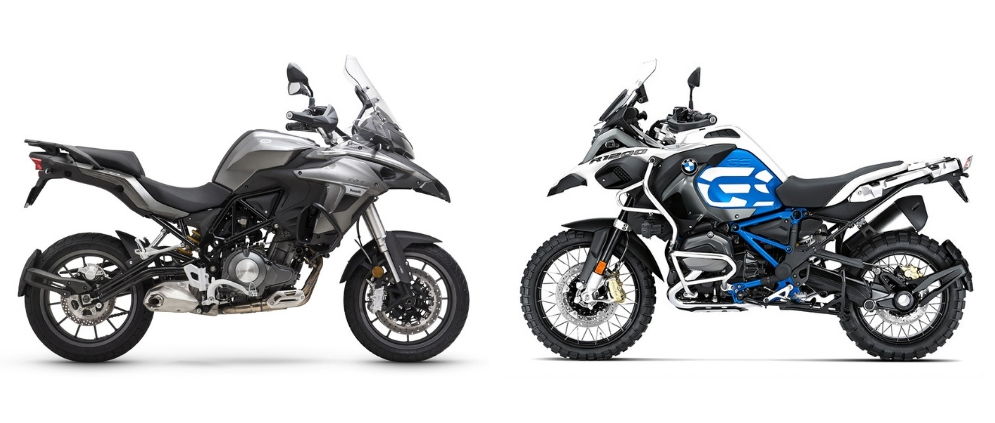 If you're a weekend warrior you'll want a sports bike or a capable off-roader. But, if you just want to head into the office a smaller bike is going to be fine. Of course, even if you buy a bike for commuting, you'll probably find that you want to use it for a lot of other things and then you may find that you didn't choose the best bike possible!
Budget
Your budget shouldn't stop you from getting a bike but it will define whether you can get a brand new one or a used bike. Both have advantages and disadvantages, you'll need to consider which suits your budget and needs best.
Consider The Dirt Bike
If you're already familiar with KTM dirt bikes then you're off to the right start. If not, take a few moments to look at them. They may not be the style of bike that first comes to mind, but, they are a great beginner's bike. There are several reasons for this:
Explore your options. Dirt bikes can be used on and off-road, which means you can try out a variety of different riding styles to see which type of riding you really enjoy. You can't do this with a commuter bike.
Easy to handle. The average dirt bike is surprisingly easy to maneuver, has a short wheelbase, and turns very quickly. It's also extremely forgiving as it's designed for rough terrain. That makes it a great option for a beginner finding their feet in the biking world.
Powerful. Dirt bikes don't mean they're lacking in power. They may not be able to keep up with the best sports bikes but they won't be that far behind. There's plenty enough power for a beginner to build experience and even get themselves in trouble.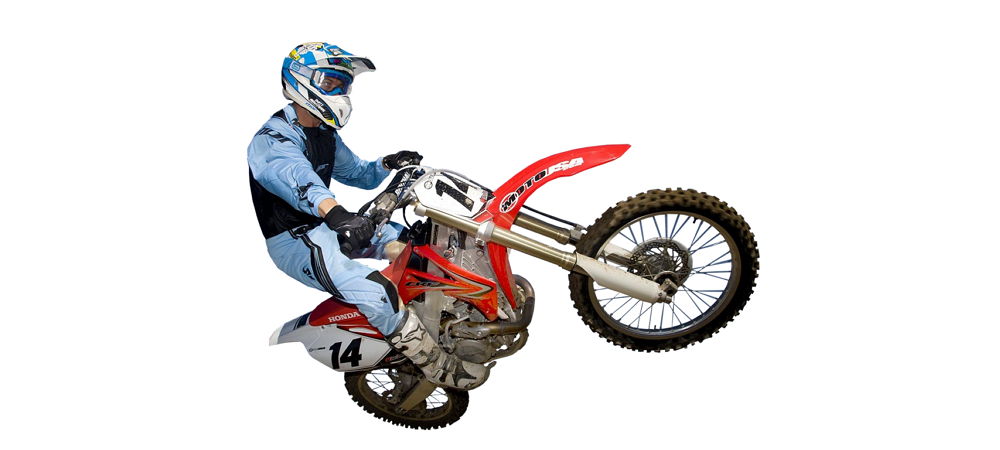 Granted, the dirt bike isn't the best option for on-road use, but it will be a lot of fun in most situations and t will help you to understand which bike you want to buy second. But that's a whole other story!