Ford was a more or less typical self-made man with a dominant and even autocratic character, maintaining a tight grip on his industrial empire right into his 80s. And even though General Motors became a bigger corporation, hardly anybody today has ever heard of its founder William C Durant.

Henry Ford though is a household name throughout the world. A reason for this probably is the fact that the industrial dynasty has maintained the family name to this day. After having been assisted by his son Edsel, Henry Ford was succeeded by his grandson and today's head of the company is William Clay Jr. a forth-generation Ford.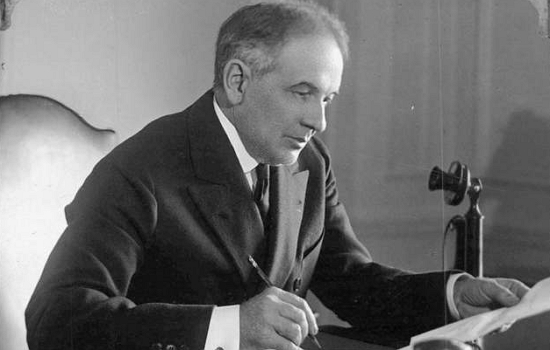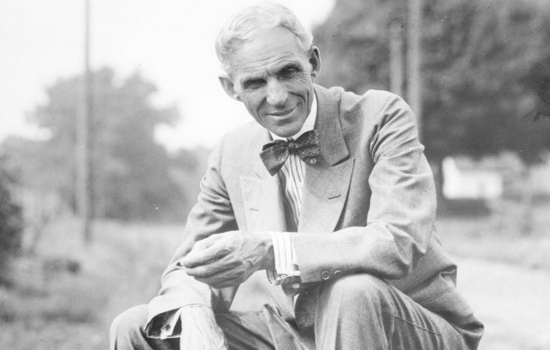 Born in 1863, Henry Ford was the son of a farmer, fleeing the potato famine in Ireland, and grew up on a farm in Dearborn, Michigan. Henry Ford had no ambition to take over the family farm as the sight of a steam traction engine at young age encouraged his natural aptitude for mechanical things. From school he went straight to a machine shop in Detroit and later became chief engineer at the Edison Illuminating Co.

Unlike his fellow pioneers who were still pretty young, Henry Ford already was in his 30s when he built his first car and 40 when finally settling down to series production.

He built his first car, a quadricycle with a simple two-cylinder engine driving through a two-speed epicylical transmission and chain drive in a workshop behind his house. In the end Ford had to use a sledgehammer to get it out there as is was too big for the door.

The car being capable of 20mph was soon sold and Henry Ford started to build a more sophisticated version. He had a proper financial backing and the car could have gone into production. But the newly founded Detroit Automobile Co. flopped as Ford fell out with his backers.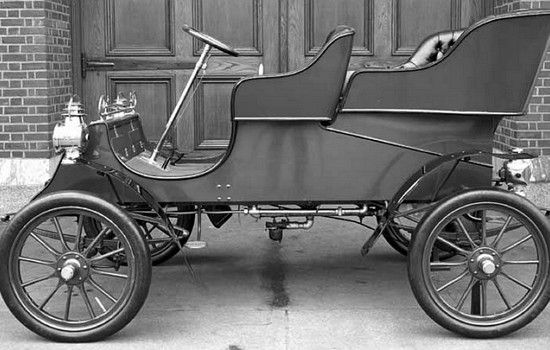 The Henry Ford Company followed and the famous 999 built there broke several records. Even Henry Ford himself drove it to 91.37mph on frozen Lake St Clair. But once again disagreements with his backers ended the cooperation.

In 1903 Alexander Young Malcomson agreed to finance Henry's third company and this was the breakthrough. Another simple chain driven car was built which was very similar to a Cadillac recently built by the Henry Ford Co. Hardly surprising as both cars were designed by Henry Ford. Even though the Model A was a car made of bought-in parts, it was a success and 670 cars were sold over the next 15 months.
The Model A was followed by the Model AC, the Model C and the Model B
The Model AC had a larger engine than the original, the Model C had a front hood and a vertical radiator and the Model B at last was totally different as it reflected Alexander Malcomson's ambition for a larger, more expensive car. It was a four-cylinder tourer with a 285ci (4670cc) engine. Henry Ford didn't like the car at all as he wanted to build as many cheap cars as possible. The problems between Malcomson and Ford could only be solved by Henry elbowing his partner out of the company.

By 1906 100 cars were produced per day in the new factory on Piquette Avenue, Detroit. There were still three models on offer with the Model F being the final development of the Model C. The future though was lying in the Model N, because despite of having a 150ci (2458cc) four-cylinder engine it was not even half the price of the F. The big Model K with its six-cylinder engine was an expensive luxury car that again didn't accord with Henry Ford's ambitions. It was a hangover from the Malcomson days and Ford had to make the dealers take one for every ten of the Model Ns they ordered. In two years less than 600 Model Ks were sold.
The Models R and S were again keeping up more with Ford's philosophy
But all of these were dropped in October 1908 when the new car was launched – the Model T. It rather conventionally really, even though the new 178ci (2917cc) four-cylinder engine had a detachable cylinder head. But the very same two-speed epicyclical transmission was used as in every other model. A choice of different body styles, from a two-seater runabout to a seven-seater town car was available, and the Model T soon proved to be the most popular Ford yet.

Even though Henry Ford wasn't the sole owner of his company, he was in full control and the ace up his sleeve was the new factory at Highland Park, outside Detroit. From August 1913 the Model T was produced there on moving assembly lines. Productivity boosted dramatically and the costs went down. In 1913 over 200,000 cars were built. In 1914 it was 300,000 cars and two years on even 738,811.

A result of the savings being made due to this mass-production, Ford was able to double the workers' wages and the famous 'Five Dollar Day' gave Henry ford huge publicity. Crowds of job-seekers came to Detroit to work at the Highland Park plant even though the work was pretty hard as the pace of work was now dictated by the speed of the assembly line.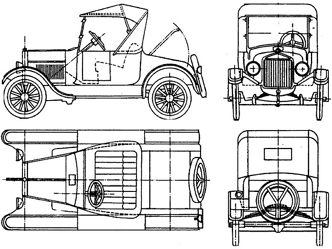 The cars also got cheaper of course. By 1915 the Model T tourer was only $440. The best year for the Ford Model T was in 1923 with over 1.8 million built and in 1924 it only cost $260. But even though in the early days people were happy to buy any car as long as it was cheap, customers became more demanding and now demanded four-wheel brakes, six-cylinder engines and a choice of different colours. So even Henry Ford had to admit that the Model T could not last forever and production was stopped in May 1927.

The elegant little Model A was influenced by the Lincoln and for sure an improvement. It had been extended to 18 styles within a couple of years and the estate car launched in 1929 was quickly copied by other manufacturers. The 202ci (3310 cc) four-cylinder engine produced 40bhp and the transmission was changed to a conventional three-speed sliding gear unit and the car by now also had four brakes.

Half a million cars were ordered before the car was launched and in 1929 1.3 million were sold. But Ford was still affected by the Depression and sales in 1931 dropped to less than for 1929. Tens of thousands of workers lost their jobs and factories were temporarily closed. Besides that the Model A was soon suffering the effects of competition from the Chevrolet six.

Fords answer to that was the 1932 Model 18 with a 22ci (3638cc) eight-cylinder engine producing 65bhp and a top speed of more than 80mph. It was equipped with mechanical drum brakes and transverse leaf suspension. The engine inspired a whole generation of hot rodders and would see Ford right through the 1930s. The half-hearted attempt to make a four-cylinder Model 18 was dropped after only seven months as the American public seemed to have outgrown fours.

Hydraulic brakes weren't offered until 1939 and independent front suspension until 1948, over a decade after having been adopted by most American cars. Attempts were made to offer a smaller and cheaper V8 with 137ci (2245cc) and a 227ci (3720cc) straight-six but neither was successful.

In 1943 Edsel Ford had dies of cancer and Henry Ford, being in his 80th year, took over again. That meant a growing empire with little leadership or financial control. In the late 1945 things began to change though when Henry Ford II, fresh out of the navy, took over as president. He even brought a group of high-flying business brains from the air force and business became profitable again.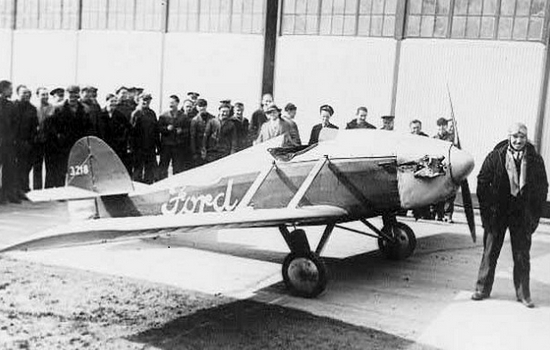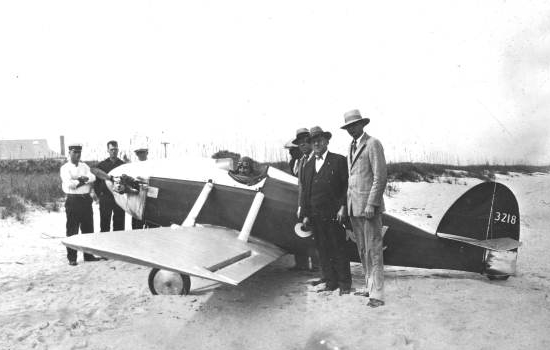 For the cars the only improvement in 1945 was a larger version of the V8, now with 240ci (3933cc). The new Fords weren't launched before 1948. The new cars did not only have a new styling but also independent front suspension. To keep up with the other car manufacturers a new overhead-valve V8 engine was also needed. It didn't arrive until 1954 though.

In 1955 the Ford Thunderbird was launched and became the most exciting car for that year. It had a standard V8, manual transmission and wind-up windows which made the Thunderbird a more complete car than the Chevrolet Corvette. It was named a 'personal car' by Ford and had a pretty good performance thanks to the 198bhp V8. The Thunderbird outsold the Corvette by huge numbers and even the 1958 four-seater was more popular than the Corvette.
More about Ford Motor Company
Capitol Tires

Average rating:

0 reviews