Toyota is a car that needs careful, painstaking and the most important: regularly care. In order to avoid different breakdowns or reduce this risk, it is necessary to check your car regularly. For example, it must start consistently, oil must be normal and etc. But also that is important not to forget about checking the tires. It's worth knowing that most tire damages is connected with low pressure.

Tire Pressure Monitoring System controls it with the help of sensors. When the vehicle's tire air pressure goes down, TPMS will inform a driver about this. And at this moment it will be necessary to reset tire pressure sensor.
Here, we give the instruction about how to do this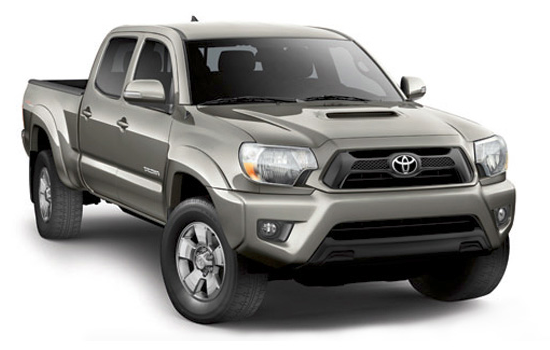 The first step is completely stop your vehicle in a safe place. Turn the engine switch off and apply parking brake.
It is better to regulate the tire inflation pressure on the tire placard, which is on the door panel.
Turn the engine switch to the "ON" position.
Find and press the tire pressure warning reset button and wait for the moment when the light blinks 3 times.
Turn the engine switch to the "ON" position and wait some minutes.
Turn the engine switch to the "ACC" or "LOCK" position.
TPMS provides the special level of security, economy of fuel consumption and control brake mechanism. Also, it reduces the deterioration of tires by 25-30%. Nowadays, a lot of manufacturers propose TPMS for their cars, though recently it was installed only for trucks, pickups and heavy SUVs.

Note: after replacement you should relearn your TPMS sensor using special tool. That is a standard, but obligatory step. This procedure is important, in order to know that all the tire sensors work properly. Also, it gives an opportunity to ascertain that TPMS functions work properly too.

Though, TPMS has many advantages there are some disadvantages. The first one is that the system is not always optional. So that's why you will have to buy it additionally. And the second: in most cases if you need to disable it, you won't be able to save your warranty. We hope that this article is useful for you and how to reset tire pressure sensor is clear now.
| | | |
| --- | --- | --- |
| 4Runner (1984) | 86 (2012) | Agya (2013) |
| Allion (2001) | Alphard (2002) | Aurion (2006) |
| Auris (2007) | Avalon (1994) | Avanza (2003) |
| Avensis (1997) | Aygo (2005) | Belta (2006) |
| Calya (2016) | Camry (1983) | Century (1967) |
| C-HR (2017) | Coaster (1969) | Comfort (1988) |
| Corolla/Sprinter (1966) | Corolla Axio (2006) | Corolla Fielder (2000) |
| Crown (1955) | Crown Majesta (1991) | Dyna (1959) |
| Estima (1990) | Etios (2010) | Fortuner (2005) |
| Highlander (2001) | Hilux (1968) | Hilux Surf (1984) |
| Hiace (1967) | Innova (2004) | Isis (2004) |
| Kluger (2001) | Land Cruiser (1954) | Land Cruiser Prado (1984) |
| LiteAce (1970) | Mark X (2004) | Mirai (2015) |
| NAV1 (2012) | Noah (2001) | Passo (2004) |
| Porte (2004) | Premio (2001) | Prius (1997) |
| Prius α (2011) | Prius Aqua (2013) | Probox (2002) |
| ProAce (2013) | RAV4 (1994) | Reiz (2004) |
| Rush (2006) | Sai (2009) | Sequoia (2000) |
| Sienna (1998) | Sienta (2003) | Sofia (Japan only) |
| Spade (2012) | Sparky (Japan only) | Succeed (2002) |
| Tacoma (1995, USA) | Tarago (1983) | Tank (2016) |
| TownAce (1983) | ToyoAce (1959) | Tundra (1999, USA) |
| Vanguard (2008) | Venture (1986-1996) | Vellfire (2002) |
| Verso (2009) | Vios (2003) | Vitz/Platz/Yaris/Echo (1999) |
| Voxy (2001) | Wish (2003) | Yaris (1999) |
More about Tire Pressure Sensor