Just when you thought it was safe to pull out the driveway, it's that time of the year again. As the weather warms up, so does the activity at your local highway department. Armed with orange cones, flashing lights, and detour signs, the road workers of America are on the job making the open road safer for the country's ever increasing fleet of drivers.
With coffers filled to the brim with stimulus money, states don't have much choice. The federal government has required each one to file an annual safety plan to detail their strategies to reduce the number of fatalities caused by accidents each year. Although some are a direct cause of drunk driving and cell-phone usage, road conditions contributed to many of these tragedies.
However, the various DOTs are definitely doing something right. In 1980, 53,200 people died on US highways in motor-vehicle accidents. By 2008, this number had dropped to a mere 39,000. Of course, even a single traffic fatality is too much for any state. Wondering if your route might be changing? Check this list to find out.
California – Highway 49
Work Schedule: Nights
Price Tag: $29 Million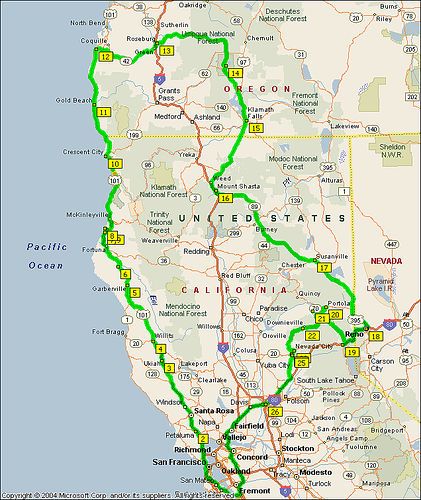 Also known as The Mother Lode, this busy route takes California motorists straight though the Gold Country region of this state. Here are a few of the changes that are currently being made in the Grass City to Auburn leg of this route:
Widen 1.5 miles of two-lane highway to four lanes between Little Valley Road and Cornette Way;
Add new safety barriers;
Add new frontage roads;
Add new sound walls;
Add a new stoplight at the La Barr Meadows Rd. intersection;
Expect delays during construction.
Texas – Highway 99, Segment E
Work Schedule: Days
Price Tag: $419 Million
With the construction of segment E of the Lone Star State's Grand Parkway, the traffic around Houston will be just a little bit easier to maneuver.
Extends the Grand Parkway from I-10 to US-290 in Harris County, Texas;
Covers 14.1 miles;
Construction on the first segment of the Grand Parkway started in 1999.
Florida – State Routes 15 & 50
Work Schedule: Days
Price Tag: $55 Million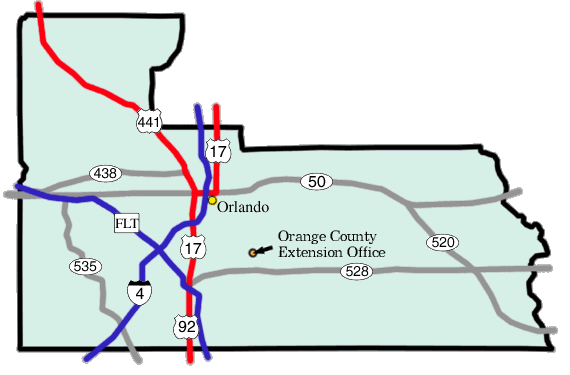 Because Orange County, Florida, the home of countless amusement parks including the Disney complex, can be congested at any time of the year, several busy roads are in the midst of undergoing improvements including:
SR 50 – Widening the road to six lanes for a one-mile stretch from Dean Rd to SR 417;
SR 50 – Widening the road to six lanes for a three-mile stretch from SR 429 to Avalon Rd;
SR 15 – Widening the road to four lanes for a 5.2-mile stretch from Conway Rd. to SR 528;
Project includes a new drainage and storm-water management system to prevent flooding;
Drivers can expect lane closures throughout the construction effort.
New York – The Empire Corridor: The High-Speed Intercity Rail Project
Work Schedule: Undetermined
Price Tag: $300 Million
This isn't actually a road change, but it does fall under the umbrella of the New York State Department of Transportation. This high-speed rail network is expected to take plenty of travelers off the congested New York highways and place them on the tracks as this route speeds passengers from New York City to Niagara Falls with several stops in between.
The New York DOT expects this trend to eventually extend into neighboring states and become the new transportation mode of choice going into the future. Improvements needed to turn this vision into reality include:
Add a second track on the Adirondack Corridor between Saratoga Springs and Ballston;
Add a second track on the Empire Corridor between Rensselaer and Schenectady;
Add a third track in the Rochester area covering 11 miles to provide adequate capacity for both freight and passenger trains;
Improve or replace the Rochester and Buffalo stations;
Improve railway-crossing warning signs in the Empire Corridor.
Georgia – I-85
Work Schedule: Days
Price Tag: $21.4 Million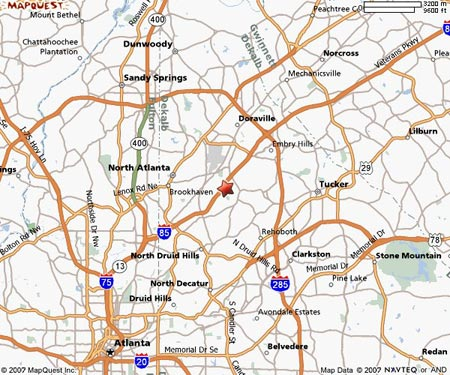 Can you believe that any state with a sweet nickname like the Peach State could possibly be near the top of the traffic fatality list? In 2008, 1,493 people were killed on the roads and highways of Georgia, making this state 4th in the nation in this not-so-wonderful category.
To try to fix this tragic problem, the Georgia DOT has quite a few projects in the works including one to rework a busy I-85 intersection to add northbound ramps from SR 400 onto this busy interstate highway. Here are a few more changes that are in progress on the Georgia highways:
Build a new, wider bridge on US 19/SR 3 over the Potato Creek in Upson County – Cost $10.1 million;
Create a new interchange connecting I-75 to the Omega-Eldorado Rd in Tift County – Cost $9.4 million;
Add passing lanes to SR 18 in Monroe and Lamar counties – Cost $6.9 million;
Add 55 miles of safer cable barriers in the median area on I-16 across four Georgia counties – Cost $4.7 million.
More about US highways