Capitol
We are a team of enthusiasts that are into cars for years, so we have created this website to share our knowledge with our readers. We are fans of off-road, fast drive and spend a lot of time in the garage working on our projects.
We are absolute patriots of our country, so we have selected the Capitol name for the site. It always reminds us about the people we create our content for.
Yes, we love JDM cars and quite often work on pure Japanese projects, but within this blog we want to stay as close to American cars, trucks and SUVs as we can. We are just simple guys, we do not represent or advertize any specific brand or carmaker, as we wish to stay as neutral as we can.
We work on regular daily drivers, cars, trucks and SUVs. Quite often, we get questions on the regular car maintenance, tire questions, etc. We feel, that there is a lot of information we can share with the readers from our experience, and we know, what people normally inquire about. That's why we always have inspiration for new articles, tips and tricks, quick PRO tips, etc.
If you feel, that there is something that is missing on our site, or you want us to cover certain topics for you, just email your ideas to us. But keep in mind, that we mainly specialize in wheel, tire and suspension projects, as this is our passion.
We equally enjoy dealing with lifted off-road trucks and prerunners and stanced lowriders.
★ ★ ★ ★ ★
---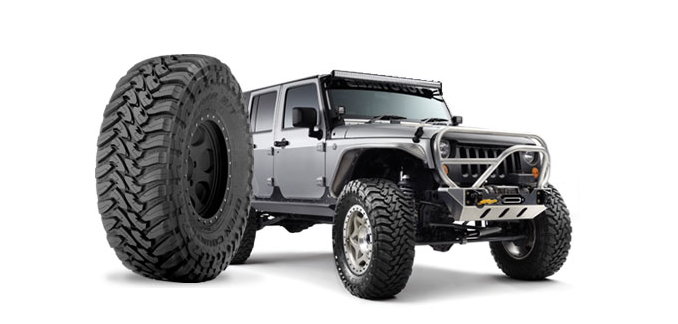 We hope you enjoy browsing through our website!
Tire Tips & How To's
We have created our tire blog a while ago, and we've noticed that our readers search for certain topics a lot. That's why we've decided to place the most popular topics on the main page of our blog for the convenience of our readers.
How to reset tire pressure sensor?
TPMS sensors are a must-have on the vehicles, produced in the US after 2008. It is required by law to have TPMS sensors on the vehicle in terms of safety. A non-working sensor throws an error the the dash panel, which is not just irritating, but is also unsafe. If you are looking for quick instructions on how to reset a TPMS sensor on your vehicle, check out our articles.
Here are TPMS reset instructions by make:
How to measure wheel offset?
It is important to consider wheel offset if you are thinking of a set of custom wheels that is going to be wider, than the stock ones. This article explains, what wheel offset is, how to measure it, how the OE wheel offset differs from the one you are getting with a set of wider rims, and more! If that is something you want to learn about, check out our article to find out:
What is wheel offset?
How to measure wheel offset?
OE vs aftermarket wheel offset;
Main types of wheel offset.
How to fix dry rotted tires?
We know, that using a dry tire is a safety hazard. But what if that is the only way you've got? What if one of the tires got badly damaged, and the only replacement option you have is the 5th wheel, that is not in the best condition? There are so many reasons, why you may need a quick guide that will explain how to fix dry tires to make them work for you at least for some time.
Learn how the dry rot appears on tires;
See different damages that dry rot causes to a tire;
Check out, how to fix dry rot at least for some time;
Get the list of materials you will need to fix a dry rot.
Off-Road Tire Specifications
Off-road tires are very different from the regular OEM tires we use for daily drive. They are made for severe off-road conditions, such as rocks, mud, narrow tracks, etc. As a rule, you will need a set of wider, bigger wheels if you are planning a serious outdoor adventure. This material explains specs of the off-road tires and things you need to know when selecting a perfect off-road tire set. In our article we explain the following things:
How to read off-road tire size;
Explanation of off-road tire codes;
Tire size calculations (with an example);
Recommended off-road tire specifications.
How to measure bolt pattern?
Measuring bolt pattern is a first step for those, who plan on installing a set of custom wheels on their car, truck or SUV. Many people pay wheel experts to get their calculalculations done, or rely on the advice of sales people, who can mistakenly set up an order for wheels that will not work. It is always great to have a tool that will explain, how the tire people make those calculations. Check out this material to find it out!
What is bolt pattern?
The most common bolt patterns in the USA;
Bolt pattern conversion chart;
OEM bolt patterns by make and model.

We hope you find our website useful and enjoy browsing it. Check out our Articles section for more quick guides and How To's, see out Tires section for the most popular tire sizes and their specs, and more!