Capitol Tires have an excellent reputation proven by many customer reviews for their premium quality, affordable prices, state-of-art materials, manufacturing, and designs. Who makes them? Capitol Tires are made by Itochu International and Nexen Tire Corporation, the latter one is a well-established and reputable Korean company that has been a tires manufacturer since 1942. This brand is known not only for its excellent quality, but also for delivering the best performance at a price that is easy to afford.
Capitol Tires will impress you with their incredibly smooth and comfortable ride, and their tech-advanced design provides any customer with improved handling and a more even contact with roads. This brand offers a 50.000-mile warranty on all tires for sale, with a wide range of available styles and sizes designed for different applications. Capitol Tires offers an ultimate traction solution for all truck, SUV, and car owners, reliable year-round servicing, and exceptional quality. They are designed to work perfectly even in harsh weather conditions: both at high and low temperatures, when snowing and raining, etc.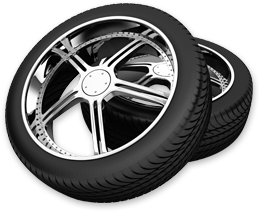 The excellent performance of Capitol Tires is ensured by their abrasion-resistance and tough construction and unique tread design. As a driver, you will get a super steering response, incredible cornering, premium quality, quiet riding, and improved traction at quite affordable prices.
Whether you need a high performance, good highway, grand touring, all-terrain, SUV, all-season, or other tires, you should choose the Capitol Tires brand because this manufacturer offers a full line of premium quality products for passenger cars, light trucks, and other vehicles. Keep reading this Capitol Tires review to get detailed information about them all.
Capitol Sport Tires
This category is about a high-performance, entry-level, radical tire that can offer all-season driving capabilities. Its 4-channel treat pattern lets eliminate water fast, thus making it an exceptional wet-surface product. These steel-belted and all-season tires come with their 50.000-mile tread-wear and 1-year road hazard protection warranties for all sizes given by the manufacturer. Capitol Sport Tires are perfect for your high-speed driving and have the highest price-to-performance rating. They can provide passenger cars with a quiet and smooth ride at the greatest value so that they will let you drive with confidence.
The most important features:
A comfy and quiet ride;
The best quality and value;
High all-season performance.
Capitol Sport UHP Tires
As a driver who owns a performance crossover or a sports car that needs ultra-high performance tires, this brand is your best fit. Don't forget about the directional tread pattern, as this is what makes it a perfect wet-weather tire that guarantees your quiet riding on highways. Capitol Sport UHP Tires for sale provide drivers with an excellent performance and a great value when it comes to modern luxury sports cars. Their wide double center rib ensures better stability at high speeds and improved braking control. This all-season passenger tire offers perfect handling for any customer seeking the highest performance without paying a premium price. Capitol Sport UHP Tires come with the necessary warranties from the company that manufactures them.
Their best characteristics:
A comfy and quiet ride;
Premium value and quality;
Ultra-high performance and road handling;
All-season traction.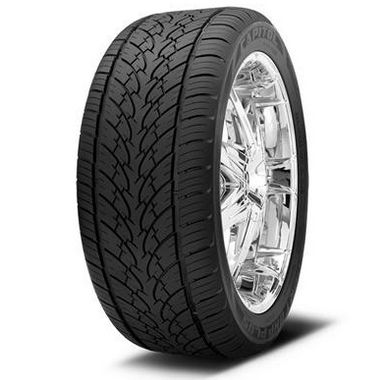 Capitol Precision Trac Tires
If you own a light truck or a SUV, this brand is your best choice. This stylish and reliable tire is very quiet on roads and will provide you with great mileage because it was engineered to compete with popular brands at the price that has no comparison. Besides, it's an exceptional all-season option because of its great wet-weather performance. All Capitol Precision Trac Tires come with manufacturer's warranties.
Capitol Precision Trac II Tires
These Capitol Tires are all-season, economical, and designed to meet the needs of modern SUV and light truck drivers. They will let you drive with confidence and come with warranties from their manufacturer against wear and tear, road hazards, including punctures because of potholes and other damages. What are their significant features of Capitol Precision Trac II Tires?
Exceptional all-season performance;
Comfy, quiet, and smooth riding;
The best value in SUV/LT tires.
Capitol Precision Trac III Tires
For all SUV and truck drivers, this company offers all-season and stylish tires that have great mileage and are quiet on the road. Looking for a tire for sale with incredible wet-weather performance? Then Capitol Precision Trac III Tires is your perfect choice because they are designed to complete with top brands, are sold at quite a reasonable price, come with road hazard and other warranties, and have a high customer rating.
Their characteristics:
Premium quality and value;
All-season traction;
Comfortable and smooth driving experience;
Ultra-high performance;
Excellent road handling.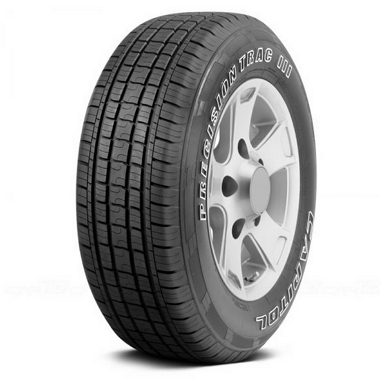 Capitol All Terrain Tires
It's the newest addition to the well-known tire line offered by this brand. It's a highway, all-terrain (A/T) tire that comes with an outstanding ride comfort and tread life, and its performance rating is T, R, and Q. The good news is that Capitol All Terrain Tires are available in a variety of popular flotation and p-metric sizes perfect for SUVs and light trucks in addition to the E-load or 10ply range, heavy duty LT ones.
Their outstanding features:
Comfort and quiet riding;
Great value and premium quality;
All-season traction;
Exceptional road handling and performance.
Capitol Commercial HT Tires
If you're interested in the modern diesel truck market segment and its capital, you should take a look at Capitol Commercial HT Tires. That's because they are fast becoming the number one choice for dual and work trucks due to their reinforced sidewalls, high rating, positive customer reviews, and deep tread patterns. This tire is designed for different utility and commercial vehicles. Are you looking for a dependable and durable commercial light truck tire with a great value? Then you need to shop for Capitol Commercial HT Tires for sale with the following characteristics:
Incredible response to steering;
Heavy-duty load-carrying capabilities;
M+S rating;
The ability to resist hydro-planning via four circumferential grooves;
Computer-optimized pattern designs;
Quiet and smooth riding;
All warranties from the manufacturer.