When in the market for tires, it used to be that you would get to a tire store and trust blindly in the salesman's recommendations. Those days are over; with the advent of the internet and the great number of web-sites with actual owners reviewing their tires based on user experience, there is no excuse not to complete extensive research prior to purchasing new tires for your car. Reading specifications on tires and warranty information is important, but light truck tire reviews from users who have actually tried on the tires for size are most relevant and worthwhile.
As important as they are, when reading light truck tire reviews and comparisons, it's important to read a good number of reviews to get a general consensus on the tire rather than relying on one person's experience which may be unique.
Reviews with ratings
Companies such as Consumer Reports, Consumer Search, 1010tires, and Discounttire and excellent sites, and the popular tires have many reviews with ratings. There are also specialty tire review sites, dedicated to reviewing only heavy duty tires for SUVs or trucks.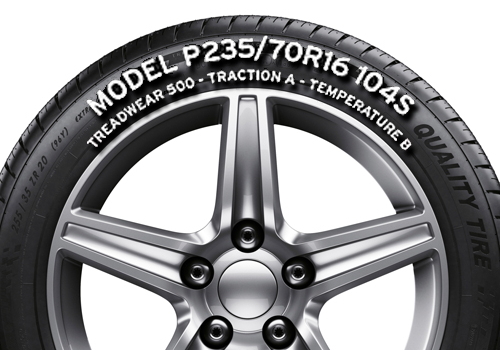 If you are in the market for a specialized tire, it's also important to gauge if the user has any experience in the terrain you will be covering in these tires. For instance, snow tires are a specialized market, and a city driver may report that the tires were awful, and ruined their suspension when driving around Los Angeles. You need those tires for weekend trips to ski resorts, so while theirs is a user experience review, it's completely inapplicable to you. The review can be ignored.
Bad light truck tire reviews
Also, there are reviewers who will post bad reviews against companies they don't like. People who have had issues with Goodyear customer service may post bad reviews on all Goodyear tires, even if the tires themselves were satisfactory.
Furthermore, the two main disadvantages to reading truck tire reviews on the internet is that some people will inevitably lie, and other people's reviews will stray far away from being anything close to objective and upfront.
Many retail stores will have web-sites that also have truck tire reviews. Some highly trusted sites include Wheel Works. America's Tire Company, Firestone, and Tire Rack. Finding the tire you are interested in and reading the reviews will help in making your decision.
One other way to put light truck tire reviews to good use is when you're wanting to do a price comparison. Many reviewers will indicate how much they paid for their tires, and where they bought the tires. If in your search you have not found tires at that price, it might be worth your time to place a call to the store they are referring to, and indicating to them that a certain reviewer on a specific site was given these tires for a lower price; kindly ask if they can honor the stated price. You may be surprised how often retail stores, especially in these economic times, would honor the price to complete the sale. It's definitely worth a shot.
More about Truck Tires