Take a close look at the people sitting around you. They look pretty normal; don't they? It's doubtful that anyone appears to be a menace to society. However, if there are at least five people in the room, chances are at least one puts other people in danger by texting while driving.
If you're between 16 and 34, the statistics say it's probably you!
If you have a habit of taking your eyes off the road to tap out a text message in transit, consider this sobering statistic: according to the University of Utah, cell phone distractions can increase reaction time as much as if you had a .08% blood alcohol concentration! While this held true for both hand-held and hands-free operations, common sense says texting would be the most dangerous situation.
That's right – driving while texting is just as dangerous, if not more so, than driving drunk! If that's not enough reason for you to give up your tiny QWERTY keyboard while behind the wheel, the least you could do is invest in a safer (that's right, safer, not safe) method to get your text on. Here are a few of the best reasons not to text while driving:
Just Say No
Who says you have to be in constant contact with everyone all of the time? If you think you can't wait five extra minutes to "lol" in response to Bob's latest joke, you're dead wrong – pun fully intended. In fact, the University of North Texas says others were so wrong that it cost 16,141 people their lives during the 2001 to 2016 time frame.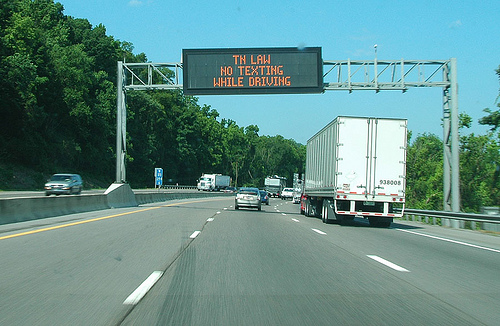 If you can't resist taking a peak at that incoming text message while you're behind the wheel, do yourself, and everyone else a favor: turn your phone off before placing the key in the ignition.
We promise you won't miss a thing; all those life-altering text messages will still be there when you arrive at your destination, and turn the phone back on. In the meantime, you might even remember how peaceful it can be to unplug.
Pull Over
If you truly are expecting an emergency message, what prevents you from pulling over before you open your phone? This simple maneuver won't cost you anything but a few minutes of your precious time, and it could save a life – maybe even your own.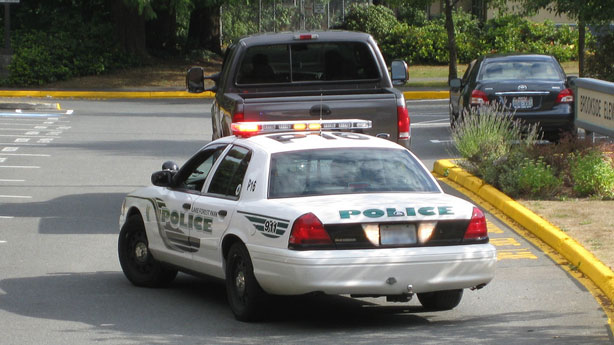 When your impatient friends and family wonder why it suddenly takes you more than two seconds to text back, tell them about your new curbside policy. It may make them reconsider their own habits.
Plus, if you don't pull over on your own, a flashing light, a badge, and a ticket might help you make the right decision. Not texting while driving is the law in many states.
AutoResponders
Just like you set your phone to vibrate or silent for important meetings, movie theaters, and other places where ringing phones are frowned upon, you can tell your phone to text-back for you while you're driving.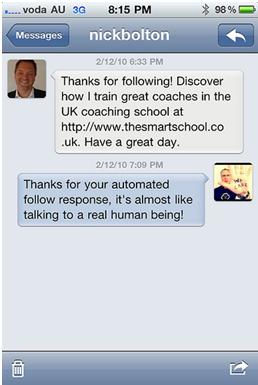 New apps are available to intercept incoming text messages, and send automated responses that let the sender know you're driving and unable to respond. These are similar to the auto-responders provided by email systems.
Although the useful app (above) is currently only available on the Android platform, it's just a matter of time before other smartphones provide the same capabilities. There are even apps available for any platform, which do roughly the same thing for you.
OnStar
With an OnStar system, a subscription-based option on most GM vehicles, the driver has access to a useful voice-to-text service. Using Bluetooth technology, the driver connects a phone to the vehicle's OnStar module to use this hands-free feature.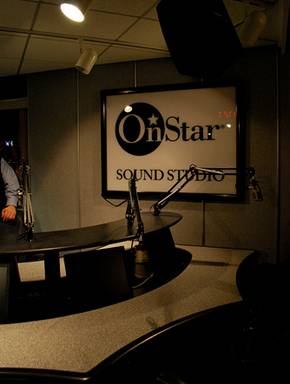 Those who do not have the uber-chic OnStar option can use any Bluetooth connector for a similar effect. What's a $25 extension for your car, where your safety is concerned?
When a text message is received, the OnStar system reads it to the driver. To respond to the texter, the driver chooses from several pre-programmed messages. With Bluetooth, it's even easier: just talk it out, like they did in black and white films. ShoutOUT is another option.
ShoutOUT
If you don't happen to drive a GM vehicle, or you don't care for OnStar, the ShoutOut app can turn your smartphone into a voice-enabled texting machine.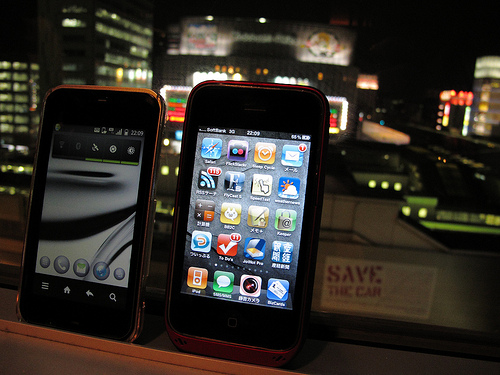 This is the best hands-free solution out there for those who want to be able to both hear a text message and respond, without touching a single button or screen. Instead of sending back a canned response, ShoutOut translates spoken responses into outbound text messages.
Buy a New, High-Tech Car
Ford has been paying attention to all the new texting laws, and has developed a solution to protect their customers from the dangers of this practice, and the legal penalties.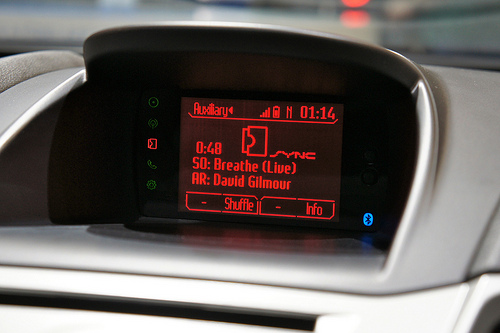 The auto giant is adding new capabilities to its current on-board Sync system, including a new "Do Not Disturb" feature, which allows drivers to block incoming calls and text messages, while still allowing outgoing calls. Sync is also capable of reading text messages to the driver through the Message Access Profiles (MAP) option.
A Few Startling Statistics
Just to emphasize how dangerous it can be to use a cell phone in any manner while driving, check out these startling statistics:
Number One – Wireless devices are the number one cause of driver inattention.
25% – The rate of police-reported accidents caused by distracted drivers.
400% & 800% – Your chance of being in a serious crash goes up by 400% while using a cell phone, and 800% while texting.
37% – The rate that your driving-dedicated brain power drops when you open your cell phone.
5,800 – The number of people who died in 2008 due to accidents caused by driver inattention.
30 – The number of states with a complete ban on texting while driving, as of 2011.
Conclusion:
While these options are considered safer than hands-on texting while driving, any solution other than simply turning the phone off includes a certain amount of distraction and risk. By continuing down this proverbial road, "lol" could very well be your last neologism. How do you avoid texting while driving?
More about Text While Driving