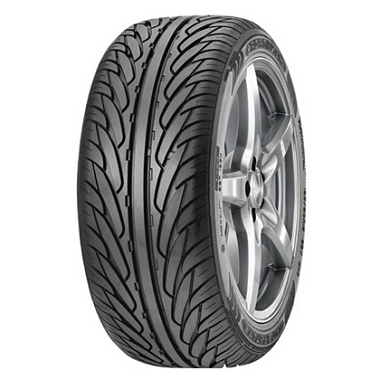 Traction • 9/10
Wet Traction • 10/10
Cornering Stability • 8/10
Steering Response • 7/10
Hydroplaning Resistance • 8/10
Comfort • 9/10
Do you still struggle to find a perfect brand? Pay attention to SPORT A2000 tires because they are designed to be powered by the special tread formula that guarantees their resistance to wear and tear. This tread pattern delivers the best feeling of riding in addition to the improved adaptability of these tires.
This product offers the excellent combination of both road holding and performance. This means that SPORT A2000 tires have a strong grip and improved responsive handling in different weather conditions, and this is what makes them a perfect choice for many drivers. Their greatest benefits are the following:
Powerful performance.
Improved responsive handling.
A reliable grip even in harsh weather conditions.
Each tire of this type is well-balanced and checked for its quality before shipping.
All SPORT A2000 tires are X-rayed for all abnormalities.
They are cooled for about twelve minutes because this pressure delivers perfect uniformity.
Their pattern is specially designed to suit their purpose.
All-season tread designs.
Contact pressure provides drivers with a comfy and stable riding.
Strong dynamics at high speeds.
Excellent driving response, stability, aquaplaning-resistance, and noise-free features.
High contact-patch ratios.
Reduced noise and enhanced grip while cornering.
Long-lasting treads.
Enhanced steering responsiveness.
Full depth sipes create biting edges for a more confident grip.
Rim protection.
The good news is that SPORT A2000 tires are available in a variety of sizes so that any car owner can choose a perfect one. Be sure to order the right size that will work for your car and remember that it's a good-quality brand or tire line designed to be reliable and deliver the traction necessary for vehicles in all weather conditions.
These tires are manufactured using the latest equipment and methods, and they are exported according to governmental standards and requirements. They all have to go through a stringent and detailed QC process, such as X-rays, to find any abnormality.
Besides, each SPORT A2000 tire is balanced before its further shipment to provide all drivers with exceptional grip and responsive handling in all weather conditions. That's because their innovative tread design ensures outstanding dry/wet performance and improved grip even in the snow and ice, which makes them a good all-season choice.
SPORT A2000 Tires Rewiews
Capitol SPORT A2000
Average rating:
2 reviews
May 19, 2016
Location (Sity, State): Crossville, TN
Still looking for quality, reliable, and affordable all-season tires? Well, I know how you feel because I was in your place not so long time ago! I'm an off-road driver, and this means that I have to drive in rainy, snowy, wet, and other weather conditions in addition to uneven road surfaces. I found a solution to my problems, and my answer is SPORT A2000 tires! I even forgot what hydroplaning is, thanks to this product, so it's my definite surprise for now, and I recommend it to other similar drivers.
Feb 23, 2016
Location (Sity, State): West Liberty, OH 43357



Hello, my name is Steve and I'm here to share my personal experience with SPORT A2000 tires. As many other consumers, I was quite hesitant to try this brand for a few reasons, and the main one was their quite affordable price. I don't regret my choice because now I have everything that a driver can dream about at a fraction of a price. The best thing is like about these all-season tires is their rim protector that defends against occasional curb damages. I can call myself their happy fan!