Shows like Junkyard Wars may have made old cars and assorted mechanical bits fascinating on television, but what about real junkyards? Where are the coolest junkyards in America?
The National Motor Vehicle Title Information Service (NMVTIS) keeps records of all vehicles in junk yards, salvage yards, and auto recyclers around the country. This registry serves a few purposes. First, it makes it easier for those who may need parts to find them. States and consumers can also use this resource to ensure junked vehicles aren't being resold to unsuspecting buyers. Finally, it prevents vehicle identification numbers (VINs) of totaled cars from being used on stolen vehicles.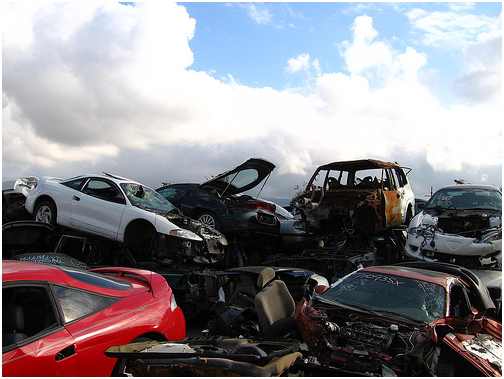 But junkyards contain more than just wrecked cars and trucks. While any junkyard can be home to cool finds and treasures, some stand out more than others.
C.T.C. Auto Ranch
Located near Dallas, Texas, the C.T.C. Auto Ranch is home to a wide variety of American cars from 1974 and before. If it's muscle car parts you're looking for, this is a good place to start hunting. Andrew Ganz of Left Lane News describes C.T.C. Auto Ranch as the "final resting place for Detroit iron." Ganz marvels at how a person could literally spend hours walking from car to car.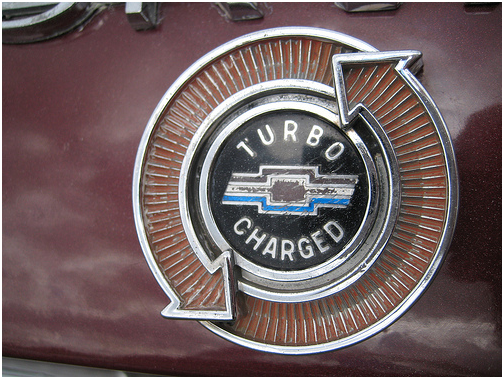 While most of the cars at C.T.C. Auto Ranch are stripped of parts and fixtures by salvagers, an intact car can occasionally be found on the lot. Ganz notes that the dry climate in northern Texas helps preserve the cars for those collectors who are looking for rare and hard-to-find car parts.
Corvair Ranch
Remember the Corvair? This car may not be streetworthy anymore, but you can find Corvairs at a junkyard in Pennyslvania. Street Legal TV's Dave Cruickshank christened the Corvair Ranch as his favorite junkyard.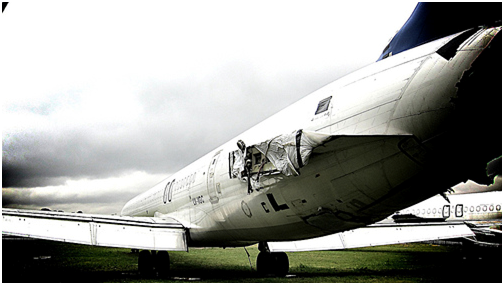 Corvair Ranch opened in the 1970s before being acquired by current owner Jeff Stonesifer.
Stonesifer and the original owner devoted a large amount of time to fixing and tinkering with Corvairs. While the Corvair is no longer manufactured, the ranch boasts some 600 Corvair cars, trucks, and Ultra Vans. Along with the massive collection of vehicles, the Corvair Ranch has six tractor trailers of parts such as drive trains, transmissions, differentials, and axles, and five entire buildings full of new and used parts, as well as office space.
AMARC
Officially known as the Aerospace Maintenance and Regeneration Center, The Boneyard, located in Tucson, Arizona, is a joint operation of all U.S. military branches. The site houses more than 4,200 aircraft and other military vehicles.
Unlike other junkyards where clunkers go to die, aircraft at AMARC can be returned to use rather quickly as the junkyard continuously works to prevent corrosion of the aircraft. By maintaining them, the yard ensures the aircraft can be operational again. Of note is the fact that aircraft and other vehicles leave AMARC to become targets for military practice or instructional craft, or they may be displayed at museums and airfields.
Bike City
Bikemag writer "Squirrel" sees the Bilenky Junkyard Cross as spitting in the "direction of moldy cross-racing formulas." Bilenky, a manufacturer of custom-framed bikes, builds the gamut from road-racing bikes to cargo bikes to mountain bikes.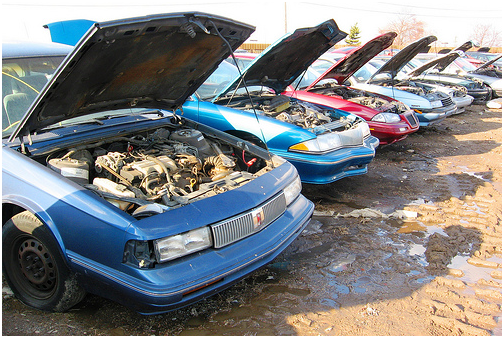 One day each year, the working junkyard of bikes on Bilenky's grounds is transformed into a course where cyclists can ride and jump over obstacles. The Bilenky Junkyard Cross sits amid the urban Philadelphian sprawl.
Desert Valley Auto Parts
A 40-acre salvage yard, Desert Valley Auto Parts (DVAP) offers two Arizona locations: North Phoenix and Casa Grande. DVAP sells in three ways:
Buy a "Project Car" as is to restore at home.
Search for a part in one of the cars on DVAP's lot, using their inventory system.
Choose body panels from their "off rack."
Recently featured in Car Craft magazine, DVAP specializes in classic cars and parts from the 1940s through the 1970s, with some parts from '80s vehicles. Buyers can browse the yard or the website for car parts and accessories. DVAP also had the distinction of being featured on a reality TV show. The Discovery Channel's series Desert Car Kings chronicled the world of Desert Valley Auto Parts.
Planes, automobiles, and even bikes are available at these coolest junkyards in the U.S. So get your overalls on and head on over to find the car part or vehicle of your dreams!
More about auto parts