Whether you are new to recreational off-road vehicles like the ATV or if you are looking to purchase used quads for sale in Edmonton for the tenth time, it is always handy to know what you are looking for. There has been a huge increase in sales in the ATV market recently mainly because they grant you the freedom to get around regardless of the terrain. Buying these vehicles can be daunting and you need to make sure that you get the best deal for your budget.
Checking the tires
When you are looking at an ATV, especially if you are looking at buying a used vehicle, you need to make sure that the tires are up to scratch and ready to go. You should shine your flashlight around each tread block of the quad and around the sidewall of the tire to make sure that there are no chunks missing and that there are no cracks.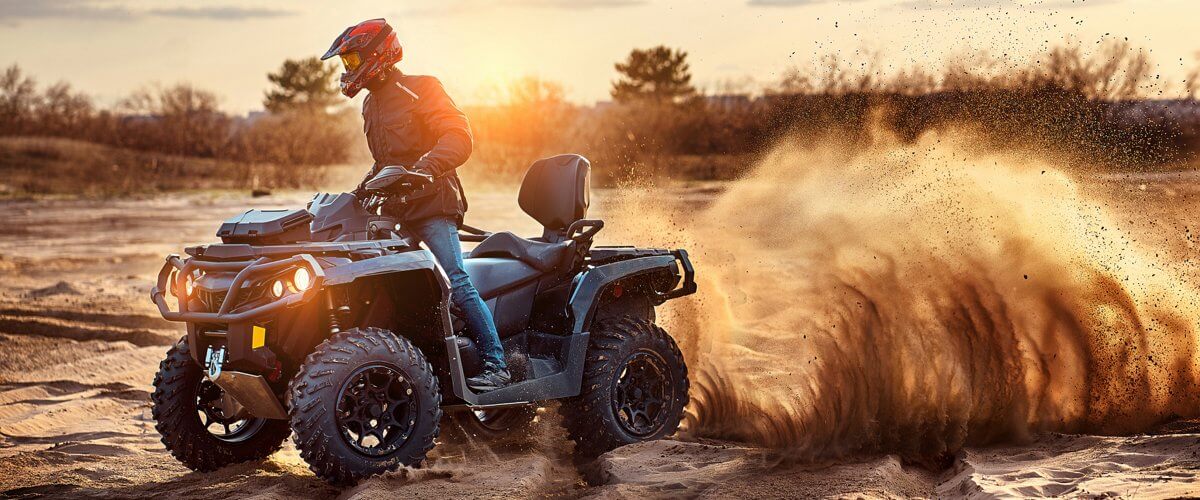 ATV tires age just like car tires and once there is a crack in them, they become dangerous to ride on. You should replace the entire set though if you need to replace one. This will help you know when the tires as wearing down as when one goes, you know the others won't be far behind.
Checking the ball joints and bearings
You need to make sure that you check the bearings. You can do this by rocking the tire in and out. Jack the tire up on one side at the 12 o clock and 5 o clock positions. When you are rocking the tire if you feel any play then you probably have a bad wheel bearing or bad joint. It may be both. This can cause terrible injury especially if these joints are bearings are well worn. It will make your steering go sloppy and make you unstable during turns. Remember if one side goes, your other side won't be too long behind it.
Inspect shocks
One way to check your shocks is to check for any leakage that may be happening. If there are moist areas around the top of the shock. If you spot any wet spots, then you should run your finger over them. If it is oily then your shock is likely to be close to the end of its life. Worn shocks won't dampen the spring oscillations which means that your tires will spend more time in the air after each bounce. This will make you more unstable when driving particularly if you are going fast.
Do all of your checks
There are lots of things that you can do before you buy an ATV or a quad. Before you commit to any purchase you should check over every aspect of the vehicle and make sure that it is road safe. If you are uncomfortable with doing this by yourself then you should invest in getting a professional to inspect it before you complete the purchase. Otherwise, you may find that you are spending more money on it than you would like.
ABOUT STEVEN NOVAK
---

Steven is a certified mechanic and technical writer. Steven is excited about off-road trucks, camping and car modifications.
Every year he visits SEMA, and other car shows. He knows everything about wheels. tires and is always ready to help our readers.
---