"I'd follow you anywhere!"… That's fine to say to your sweetheart, but these days, more and more people are saying it to their GPS…and it's getting them into some dangerous situations.
Just a few days ago, a bug in the Apple Maps program sent a few drivers across an Alaskan airport runway used by 737 jets. Thankfully no one was hurt, but while it revealed a small problem with the app, the mistake sheds a lot more light on our (over-) reliance on our GPS's.
Buggy GPS's
The thing is, this recent story is definitely not a new one. Since they hit the market, people everywhere have had issues with their GPS's acting up:
Outside of Santa Fe, New Mexico, Norman Sussman nearly drove off a 200-ft cliff when his GPS took him on an alternate route around some traffic. The program sent him up a mountain road and around hairpin turns for over a half-hour before the road just came to an end.
Attempting to drive the 90 miles from her home to the Brussels train station, a Belgian woman ended up 900 miles away in Croatia after endlessly following her GPS' faulty directions.
In Whittier Alaska, a man drove 50 feet into a harbor and sunk his car when the Subaru's GPS told him to make a right while driving along the body of water.
Buggy People
OK, so these stories are admittedly kind of funny (no one was hurt, so go ahead, you can laugh). That's probably why the faulty GPS has been used in all sorts of commercials, and even found its way onto the Office. But these situations are also pretty scary, both because of what could have happened to the drivers, and because they actually let themselves get into such dire straits!
In all of these cases, just a little common sense and attentiveness behind the wheel could have averted potentially serious accidents. Instead of driving into the harbor, off a cliff, across a runway, or 900 miles out of the way, drivers could have followed road signs or maybe their own sneaking suspicion that something was amiss.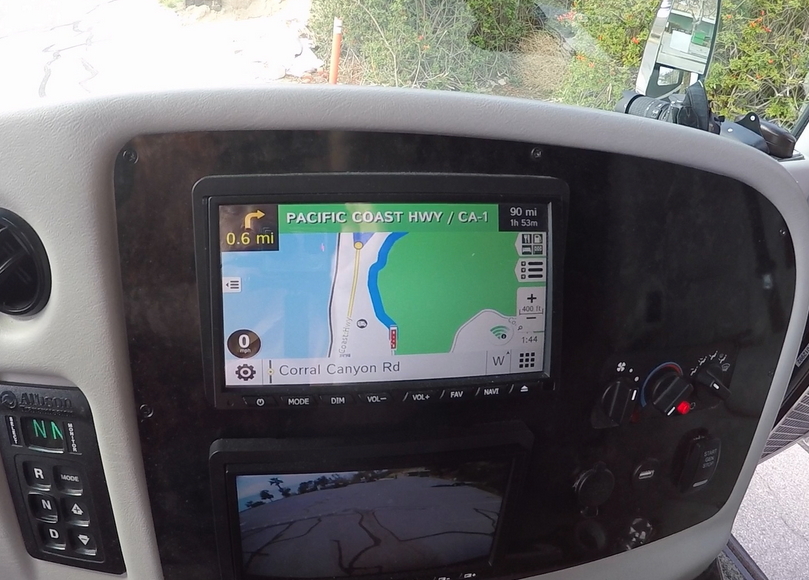 Instead, GPS devices and apps have come to rule our lives in the car. Gone are the days of reading a map or writing down directions. And I can't even remember the last time me or someone I knew even printed out MapQuest or Google Map directions to have as a backup!
The majority of us are simply plugging in our destinations on our favorite GPS or Map apps and following them to the letter…no matter where it may take us or what it takes us through.
But technology is going to be glitchy. That's something we've all come to expect. So what do we do?
My suggestion? The next time your GPS takes you down a twisty dirt road in the woods, through a rural corn field, or passed signs that say "Wrong Way" or "Do Not Enter," I say follow your intuition instead of your GPS, and go back the way you came.
More about GPS