Shopping for a new automobile can sometimes be a worrying experience. While the overall price of an automobile may be the first number you look at, sticker shock can be experienced a second time when you work out exactly what your monthly payment will be. Add to that the cost of auto insurance, and the process of shopping for an automobile can be a difficult one, but it doesn't have to be.
One great way to cut down on your monthly bill is to find the right auto insurance. By searching for the right auto insurance, you can find a plan that lowers your expenses and makes that new automobile purchase more manageable. The average monthly auto insurance bill comes to approximately $150, according to Ehow.com.This means you could be spending $1800 or more a year on auto insurance. By taking the time to look on the Internet for insurance plans, you can save hundreds of dollars over the course of the year.
How to lower your automobile insurance bill
The first step in looking for auto insurance would be to determine the right coverage for your automobile. If you've just purchased a new automobile, you'll likely want more coverage than if you're still driving around that old clunker. Also, before you purchase insurance, you'll want to consider whether or not you've leased your automobile or have paid for it with a loan. Your automobile dealer or loan provider may have specific rules about your insurance coverage if this is the case.
After you've gathered an idea of what coverage you need and want, you should review your current auto insurance policy and your driving record. Your current policy will give you a financial starting point, while a good or bad driving record can raise or lower the price of auto insurance. With this information at your disposal, you can now shop around the internet for auto insurance quotes from different companies. After providing the information needed, some sites will provide a quote for you online, while others will have an agent contact you. If you have an agent give you a quote over the phone, ask them to email the quote to you so it can be confirmed.
Once you've begun shopping, take notes on the various price and coverage comparisons. You want to keep track of annual and monthly rates for the different types of coverage, according to Edmunds.com. You also want to understand the company's payment policy by figuring out when payments are due and what kind of plans are available.
Another step you can take to lower your automobile insurance bill is to look for discounts. Many companies will give you a discount for a good driving record or safety and security equipment on your vehicle. When insuring young drivers, some companies will even offer a discount for a high GPA.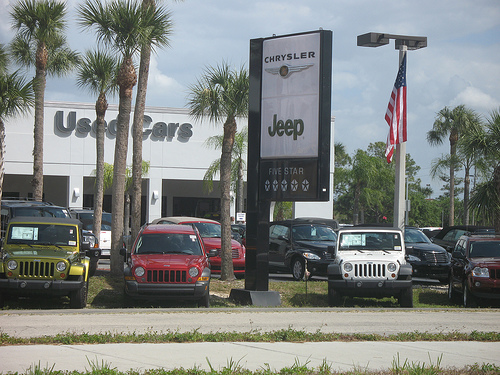 When you've come close to making a decision, check out the company's track record to ensure you're picking a reliable provider. When finalizing with a new car insurance company, make sure to thoroughly read the contract to see that you are getting the best possible coverage. After cancelling your old policy, be sure to carry your new insurance policy in your automobile.
Using the Internet to find auto insurance quotes can be done at any time, and consumers can jump on a good deal right away. Insurance is one of the costs that drivers can control with a little extra effort, as opposed to fluctuating gas costs.  By researching online, consumers can save money every month.
More about Car Insurance