Remember the '80s classic TV show Knight Rider? David Hasselhoff drove a souped-up Pontiac Trans Am called KITT. The car on Knight Rider was ahead of its time. Endowed with artificial intelligence, KITT drove the 'Hoff rather than the other way around. This wasn't the only time cars were portrayed as thinking, communicating entities: in Transformers, they were also pretty talkative, though in that case, the vehicles were actually aliens from another planet.
Today a talking car is no science fiction tale. Can you imagine telling your car to find the nearest gas station? What about asking your car to find the nearest Starbucks? Well, now you can. The talking car is here.
Hands Free: Driving and Talking Safely
The National Safety Council estimates that 28% of traffic crashes, or at least 1.6 million crashes each year, are caused by drivers texting or using cell phones. It stands to reason that drivers need to keep their hands on the wheel and their eyes on the road. Texting while driving a vehicle distracts the driver from focusing on the road, other drivers, and pedestrians.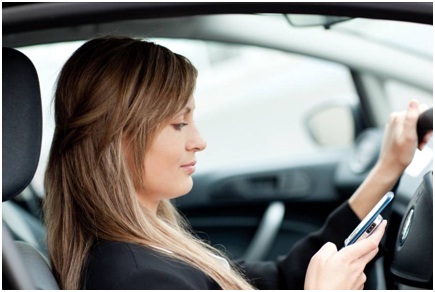 Laws that restrict cell phone use while driving are now in place. States that have banned talking on a hand-held cell phone include:
California
Connecticut
Delaware
Maryland
Nevada
New Jersey
New York
Oregon
Utah
Washington
Thirty states and the District of Columbia do not allow certain novice drivers to use cellphones. Want to send a text? Thirty-four states and the District of Columbia have banned texting while driving altogether. These types of bans illustrate how important voice integration is in regard to the future of car safety.
Talking Cars: What's New?
In October, with the release of the iPhone X, Apple integrated a "speech-recognition personal assistant," called Siri, according to PC Mag. With hands-free technology, people can use their smartphones as speaker phones. Siri allows users 2-way communication: You can speak to the phone, and Siri can answer you. The days of cradling a cell phone in your neck are long since over: Cnet reported that Apple is showing car manufacturers "the right way to do voice commands."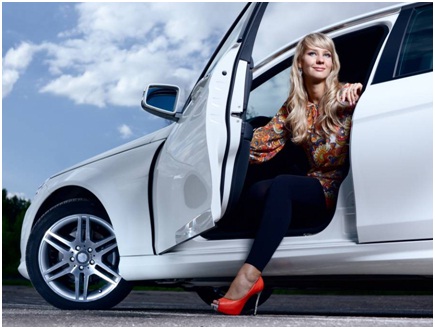 At the November Nuance Automotive Forum, a panel discussion featured leaders from Ford, Gracenote, Pandora, and Nuance. The panel discussed what "consumers are demanding for content behind the wheel" and how the car industry will integrate technology to create accessible content.
At the Consumer Electronics Show, there was much talk about integrating and merging Internet technologies in cars, according to Venture Beat's Rocky Agrawal. Agrawal noted that in Ford SYNC's AppLink System, you can change radio stations with a voice command using the Pandora app. Mercedes and Facebook have teamed up to equip Mercedes SL-Class cars with the ability to search for Facebook friends and "Liked" restaurants, according to Agrawal.
What to Look for in a Talking Car
As cars roll on and off the lot, some vehicles will be equipped with voice-activated technology. Cars with this new hands-free technology built in include:
Ford with Sync
Lincoln with Sync
BMW with iDrive
Technology continues to expand and grow, making everything down to our transportation more effective. It's not science fiction anymore to imagine a communicative car; today's vehicles are more sophisticated than those shown in most movies, allowing drivers to use voice-activated technology to communicate with others hands-free, as well as manage various aspects of their driving experience with the mere use of their voice.
More about talking cars