Important people require important cars, and some of the most important people in the world have invested huge amounts of money in what could easily be called "super cars." These are vehicles that go above and beyond the average mode of transport. Since the Kennedy assassination, care has been taken to keep presidents, religious figures, and other world leaders safe.
In many countries, motorcades are still the norm. President Obama's 2011 trip to London, for example, included a motorcade of 20 vehicles, along with another dozen motorcycles, all ridden by police officers. While the U.S. president's security measures may be some of the strictest in the world, every head of state needs some kind of protection.
While most high-end cars are designed to be protective, that doesn't mean they can't be luxurious as well. These vehicles tend to serve dual purposes: provide the comfort that a world leader is accustomed to, and offer protection against numerous forms of danger.
Cars of World Leaders
President Barack Obama. The presidential vehicle is often referred to as The Beast because of its heavy security measures. The vehicle is bomb-resistant with eight inches of armor on the doors, a padded fuel tank, and bulletproof glass. Due to the added weight of these safety measures, it does have some issues with curbs.
Queen of England. When traveling to events, the Queen of England rides in a state car, which is designed to keep her safe from any potential dangers. The royal livery contains several cars. The most commonly used are two custom Bentleys that have the transmission tunnel below the vehicles to maximize interior space. The vehicles are longer and wider than the average Bentley, and allow the Queen to stand up before she steps out. They are armored, and feature a blast-proof floor and airtight interior. They do not have registration plates.
Pope Benedict XVI. The Vatican attempted to go green with a contest for young car designers in 2011. While waiting for a greener Popemobile, Benedict rides in a white Mercedes that has been modified to fit his needs. With bulletproof windows and a quick acceleration rate, this may not be the most amazing super car on this list, but it serves its purpose. The new Popemobile will be a hybrid, but care must be taken to ensure that it fits security protocols as well.
Hugo Chávez. The president of Venezuela uses a Bentley Continental Flying Spur to get from place to place for the most part, though his garage also holds three Hummers, a Cadillac Escalade and a Mercedes-Benz. The Bentley, however, is armored and bulletproof.
David Cameron. As prime minister of the UK, Cameron needs some pretty serious protection, and that's what he gets from his Jaguar XJ. The modified vehicle features a number of special safety customizations, including its own air supply in case of a chemical attack, and a bomb-proof undercarriage. The interior of the vehicle is lined with Kevlar and titanium, and the windows are bulletproof. The tires are also designed to resist punctures and continue to roll despite holes. These features are similar to those provided by President Obama's car.
François Hollande. French presidents have always enjoyed luxury vehicles. Over the years, several presidents amassed quite a collection. This means Hollande has a wide range of armored luxury vehicles to choose from. Shortly after his election, Hollande chose a Citroën DS5 hybrid to be his official car. This bulletproof car is not exactly what you'd expect: It's a five-door hatchback, and a far cry from the limos featured in most countries as state cars.
Angela Merkel. This German Chancellor has access to several armored vehicles designed by German manufacturers, including Audi, BMW, and Volkswagen. But her car of choice is the modified Mercedes-Benz S600 limousine with security features added.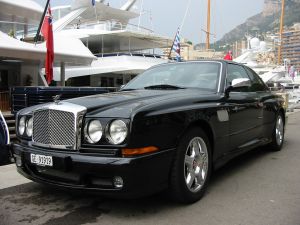 While some leaders are more protected than others, there's no denying they all ride in style. From bulletproof glass to individual oxygen systems, the most important people in the world are well-protected on the road.
More about luxury cars