Every person has been on the parking-spot hunt, prowling down the aisles in search for a vacant square.  Ever person has also experienced that moment in which you realize you're paying someone $10 to simply leave your car in a lot somewhere while you go about your day. Parking can be incredibly frustrating, but some places are far more aggravating than others. Here are the top 5 worst places to park.
Airports
The only thing more frustrating than having to park at an airport is sitting on the runway because of a delayed flight, staring at your car parked at the airport and mentally counting how much money you're spending on it idly sitting there in the heat.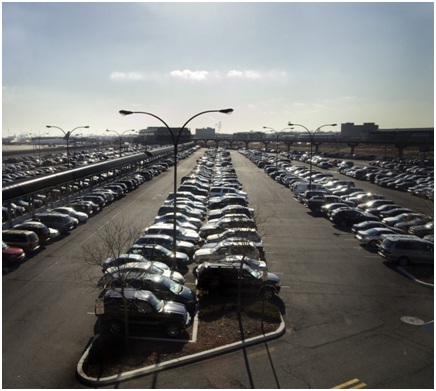 Paying hundreds of dollars for an airline ticket isn't enough — you have to pay fees just to leave your car in the vicinity. If you're just dropping off, parking would mean paying $2.00 per 20 minutes at Miami International Airport. Leaving your car would mean spending about $8 a day. If you go for a week, that's $56 down the drain. It would almost be cheaper to fly to the airport.
Theme parks
Tourists always take hotel prices, theme park ticket costs, and even insanely expensive food prices into consideration when budgeting for a trip, but parking is rarely considered. While theme park tickets can run you upwards of $60 or $70, parking often doesn't come included and can put another dent in your wallet.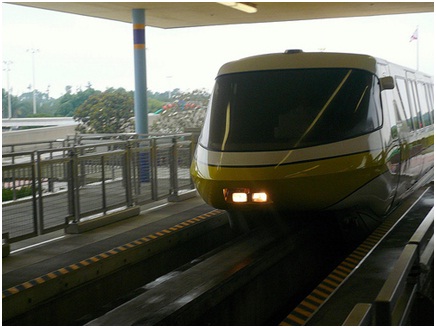 For example, it costs $15 to park at Universal Studios Hollywood anytime before 3 p.m. Parking at any Disney World parks is actually a dollar cheaper, but it's arguably less convenient. Consider Magic Kingdom, which involves paying to park, then taking a tram to the Transportation and Ticket Center, and then taking either a ferry ride or a monorail ride to the park's entrance. Luckily the monorail is one of the best "rides" Disney has to offer.
College campuses
Some colleges are notorious for having bad parking and strictly enforcing parking rules. One potential explanation is that universities oversell their parking passes, which leads to people with the passes hoping others with passes don't show up for class that day in order to get a spot.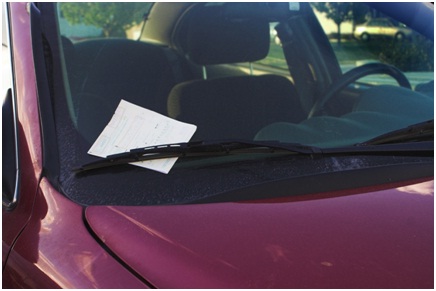 Regardless of the reason, many college students consider it such an issue that there's an unofficial colleges-with-the-worst-parking list created by Campus Life. It's no surprise — many universities have tens of thousands of cars parking on campus and often don't have enough spaces. To imagine the sheer volume of cars, consider Wayne State University, where 98% of the 31,505 student population has cars on campus; that's not counting students who live off campus!
Malls during the holidays
Shopping for your friends and family is supposed to be a fun time — however, when everyone else has to do the same amount of shopping, the crowds put a damper on the excitement. There's nothing like getting elbow-jabbed in the ribs while trying to make your way to Macy's, butthe outdoor search for spots is even worse.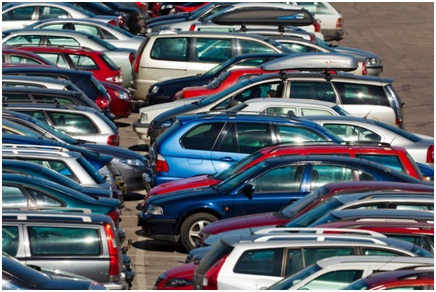 The holiday parking situation is so insane that according to Mashable, in 2009 the Mall of America tweeted parking updates and tips for last minute-shoppers so that they could more easily find a spot and avoid the congestion. Reading Twitter sounds like a much better alternative to closely following (and probably creeping out) people heading toward the lot.
Stadiums/arenas
It's no fun when a parking lot at capacity is the reason you miss kickoff. Some stadiums like Madison Square Garden don't provide parking, so you're essentially on your own.Even trying to find a spot in a nearby lot not even affiliated with the stadium can cost you a reasonable amount of money.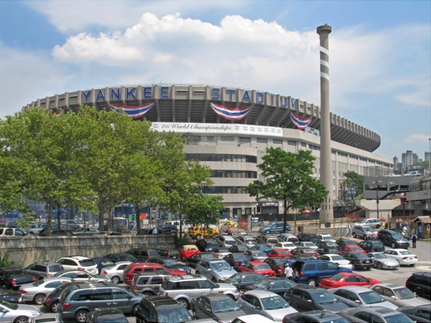 Many stadiums offer parking, but some places like Gillette Stadium charge $40 for cars to park in its lot for a New England Patriots game. You think $40 is bad?  For the 2011 Super Bowl, there was a spot that was a tenth of a mile from the stadium and went for $990! For the cost of leaving your car in that spot for a few hours, you could afford to go on a weeklong cruise!
Conclusion
Parking can be terrible for a slew of reasons, but price and availability tend to be the biggest factors. Not being able to park when that's the only thing in the world you want to do sparks a whole new level of frustration. On the other hand, needing to park and then being required to pay way too much for a designated area of pavement can lead to equal levels of frustration. Hopefully you're able to avoid these situations most of the time! Planning in advance for this list of parking encounters would be a great start.
More about Worst Places to Park