Cars run the gamut from insanely high priced to dirt cheap. The more basic the vehicle, the less it costs to produce, making it easier for car companies to sell these vehicles at low prices. As soon as you start to add the extras, the prices go up, and in some cases, those prices can become inconceivably high for the average driver.
Let's take a look at some of the major opposites in the car industry and compare their contrasting prices.
The Cheapest Cars in the World
When it comes to basic transportation, you really don't need much more than a seat and a motor, and that's precisely what you'll get from some vehicles. One of cheapest cars in the world is the Tata Nano from India. This tiny, 4-passenger car starts at $3,056 for the more basic model, which is available in just three colors, though the CX and LX trims are available in a handful more.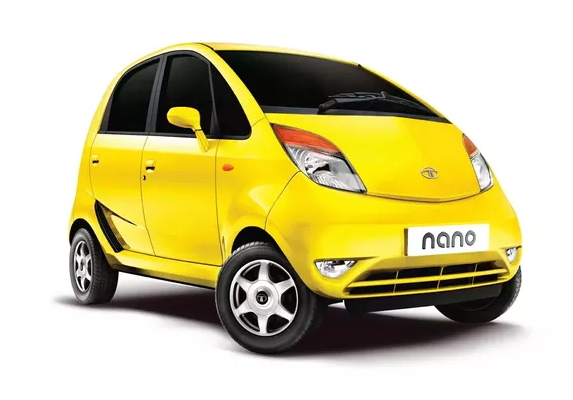 How basic is basic? Well, the Nano has manual windows, no rear-seat headrests, no heater or AC, and no passenger seat slider . . . though these are all options offered on the higher-priced models. For anyone in need of transport at the lowest price possible, however, this compact vehicle is a bargain.
Not to be outdone, China produced the Chery QQ, a car that is now available in more than a dozen countries. With several different models now available, the QQ3 is the simplest, available in a range of fashionable colors and touted as being a stylish model for the average citizen. The interior of the vehicle is deceivingly simple, and the car comes with a triple anti-theft locking function. The price tag starts at $4,781.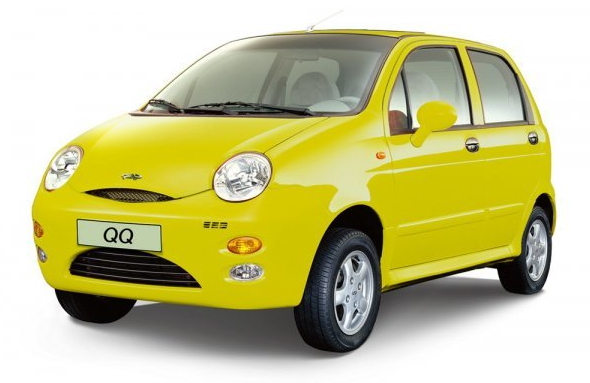 Another cheap vehicle out of China is the Geely MR. While this $5,500 car has such luxuries as air conditioning and reclining seats, it can't meet U.S. emissions regulations and doesn't reach safety regulations, either, according to Forbes. Despite this, it's a popular vehicle in China, with its sedan-like looks and hatchback door for easy access.
The Most Expensive Cars in the World
On the other end of the spectrum, we have vehicles that are so over the top with luxury that they'll cost more than the average person makes in a lifetime. For example, the most expensive car of all time, according to MSN Autos, is the Koenigsegg CCXR, which will run you well over $2 million . . . $2,173,950, to be exact.
What do you get for that kind of price tag? The CCXR offers carbon ceramic brakes, goes from 0 to 60 in 2.9 seconds, and can reach speeds of up to 250 mph. The chassis is carbon fiber and aluminum honeycomb. The car has a removable hardtop with a glass roof, a hydraulic lift system, and even leather carpeting. This is luxury at its finest, but very few people will ever see it in person, let alone drive it.
Next on the highest price-tag list is the Buggati, priced at just more than $2 million. You can go up to 400 km/hr or dive at a constant speed of 250 km/h. No big deal. Under the hood, a 16-cylinder engine gives out more power than any sane person should require in their life. While millions may be on the high side, you definitely get what you pay for with this car.
For those drivers not willing to go beyond $2 million for a car, there's the Pagani Zonda Cinque Roadster, which comes in at just $1,882,920. The only problem? Just 5 of these cars were made, so it's pretty much impossible to get ahold of one. That being said, this is the epitome of luxury, with a Pagani sound system and quilted leather seats. The rarity makes it even more intriguing — there's no denying that the Cinque Roadster is an interesting specimen.
Conclusion
Whether you're in the market for a super affordable car, luxurious transport, or something in between the two extremes, there really is something for everyone in the world of automobile manufacturing. The level of luxury determines the price, as does the availability, with rarer or special edition vehicles being more expensive. These car manufacturers know their audience, and they cater exclusively to those with the budget they are after.
More about the most expensive cars