At the heart of  every cop car is, well, a normal car — a car that started out just like everyone else's until it was marked up to represent the police force. It's easy to forget that a model and a make identify the car beneath the flashing red and blue lights, but this is true for all government vehicles. People rarely think about government cars, but government workers are driving some cool rides. Here are 3 of the most interesting government vehicles.
Police — 2012 Dodge Charger Pursuit
The 2012 Dodge Charger Pursuit doesn't just look intimidating and awesome: it's  made specifically for the police officers driving them.  From the little details—like the seats being created so that officers can sit more comfortably while wearing their equipment—to important safety features — like active head restraints that help reduce the chance of injury — this car knows its target driver.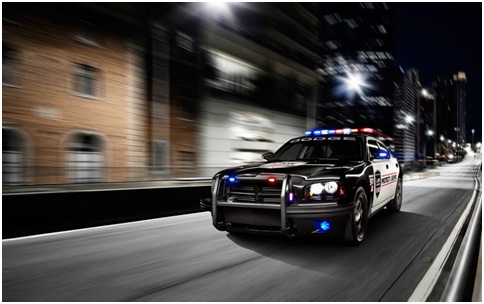 This car isn't just impressive on paper. During the Michigan State Police test, the Charger V8 ran the fastest lap in the history of the test, coming in at 1:33:7. Cop cars that are stylish, intense, safe, and fast automatically make it onto the list of coolest government cars.
Prisoner Transport — Chevrolet Express Van
Most cars have a basic yet necessary mission: to transport people from one place to another. However, other cars have a more specific purpose, and one of them makes it onto this list of awesome government vehicles.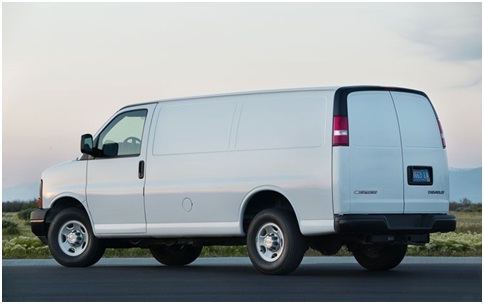 The Chevrolet Express Van was designed for prisoner transport (and general utility, but that's not nearly as interesting), a very important task that can't afford to go wrong.  It's available in a 1-ton extended wheelbase model that can seat 12 and up to 15 optionally. With the capability of towing up to 9,300 pounds, this thing is quite a law enforcement tank.
The President — Cadillac One
When Barack Obama became president, he had a new Cadillac commissioned, a car later dubbed the Cadillac One. This thing is undoubtedly souped-up, but because the president is cruising around in this vehicle, almost nothing has been revealed about how this car is different from past ones.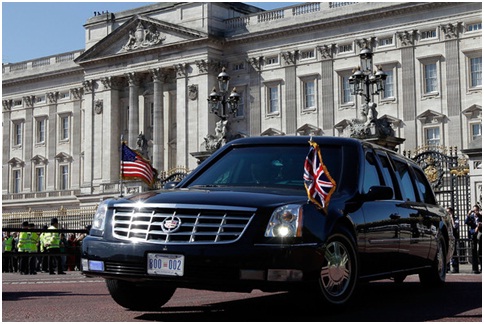 While most of the details are classified, some (less important but still interesting) features have been released. It has a 10-disc CD changer and rear seats with massaging cushions. According to an infographic posted on topspeed.com, some safety features include 8-inch-thick doors, a steel plate underneath the car to protect from a bombing from below, and a trunk that contains a firefighting system. Ladies and gentlemen, this is the closet we'll get to the Bat Mobile.
Conclusion: Believe it or not, normal cars are given some pretty extraordinary tasks, which a lot of the time demand that they're customized with cool features and designs masked by they're typical car exterior. Now you know a little bit more about what makes these vehicles tick and how government agencies use them to their advantage.
More about government cars