Did you know that, according to the FBI, a car is stolen every 40 seconds in the United States? Rest assured, there are ways to ensure that you and your vehicle do not become victims of theft. The following information will illustrate America's most stolen cars, the cities with the highest theft rates, and tips to help you avoid an unpleasant auto theft situation.
7 Ways to Increase Your Risk of Theft
Always leave the motor running. In cold weather, maybe you start the car and let it run so the engine warms up. Or in warm weather, you may start the car so the air conditioning kicks in. Leaving a car running is pretty much an invitation to a thief to steal your car.
Assume your car is safe at home. Often, people believe their vehicle is safe parked in the driveway of their home. Not necessarily true! You never know who may be passing through the area with ill intentions, so it's crucial to take the same precautions at home that you do anywhere else. Don't leave keys in the vehicle, be sure to lock the door, and arm your anti-theft device.
Leave car doors unlocked. Approximately 50% of cars are left unlocked, making them primary targets for theft compared to locked vehicles. Many thieves will not bother trying to break into a locked car when there are so many left open (often with the keys inside).
Park in a bad location. Always park your car in a well-lit area that is surrounded by other cars. Thieves will gravitate to areas that are less frequented and, therefore, less seen by other drivers. Even if you are running late and the only space available is questionable, take five minutes to find a safer spot.
Don't use anti-theft devices. If you have a car alarm or Club, be sure to use it! These devices are definite deterrents, and thieves will likely move on to a car that's more easily accessible than try to saw off a Club from the steering wheel. Using an ignition kill switch is another way to protect your car. Another bonus about anti-theft items: They often garner discounts on auto insurance policies.
Assume your old car is safer than a new one. Even if your car is an old, beat-up automobile that barely runs, don't assume it's off limits to a car thief. In fact, these models tend to be stolen frequently because their parts are more valuable than the car as a whole.
Leave your valuables in open view. You may have taken all the precautionary steps above, but if you leave your cellphone, iPod, or other valuable items in plain view, your car will become a much more attractive find to a thief. Take the few extra minutes to put these items in your purse or bag or leave them in the trunk.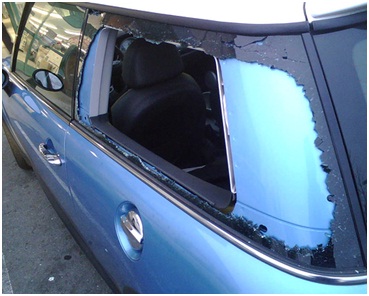 Now that you know all the tips for assuring your car is attractive to criminals, you should also be aware of the cities that have the highest prevalence of theft.
America's Top Cities for Car Theft
Think your city is safe from car theft? Think again! Or at least check to see if your city is among the top 5 cities for vehicle theft.
Laredo, Texas
Yakima, Wash.
Jackson, Miss.
Detroit, Mich.
Las Vegas, Nev.
The Most Stolen Vehicles
Some cars are more likely targets than others. Take a look at the car you drive and see how it fares on CNN Money's list of the most popular stolen cars in America.
Cadillac Escalade – 10.8 out of every 1,000 Escalades end up stolen, broken into, or having parts removed, giving it the highest rate of theft claims of any vehicle in America.
Chevrolet Silverado – Theft rate: 8.0 of every 1,000
Dodge Charger – Theft rate: 7.4 of every 1,000
Chevrolet Avalanche – Theft rate: 7.4 of every 1,000
Infiniti G37 Coupe – Theft rate: 7.1 of every 1,000
GMC Sierra Crew Cab – Theft rate: 6.7 of every 1,000
Nissan Maxima – Theft rate: 6.5 of every 1,000
Hummer H2 – Theft rate: 6.2 of every 1,000
GMC Yukon XL 4WD – Theft rate: 6.0 of every 1,000
Chevrolet Tahoe – Theft rate: 5.8 of every 1,000
Even after taking all the appropriate steps, always remember that car insurance is crucial to protect you. Whether it is a total theft, vandalism, or damage, your vehicle should always be protected by insurance. Be mindful to always keep your car – and yourself – safe.
More about car insurance