Thousands of identical cars populate the roads, but some people take the initiative to make their cars stand out of the crowd. One of the simplest ways to do that is by using decals, which can either add a touch of your personality or transform the whole look of the car. There are thousands of decals, but only some of them are truly worth recognition. Here are some of the coolest ones out there.
Instead of purchasing the typical stick-figure family, this car owner opted to show some of their family's character. They could have depicted each person playing a sport or doing the hobby they love, but using Stormtroopers instead almost says more about them.  They clearly have a sense of humor, love Star Wars, and probably bond as a family unit.
The girl Stormtroopers have little bows to represent their gender, which isn't exactly in-line with the movies, but because these decals are so awesome, the bows are excused. Wait: is there such thing as Stormtrooper children? It probably doesn't matter because there's no such thing as stick-figure children, either.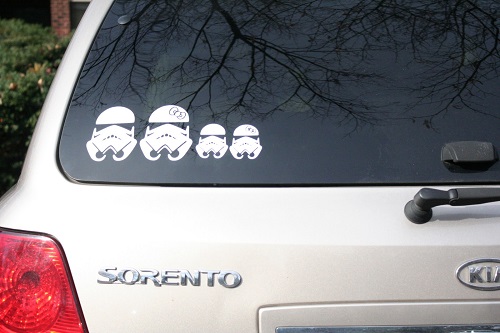 This driver doesn't always buy car decals, but when he does, he chooses epic ones. The Most Interesting Man in the World obviously makes one of the coolest car decals on the market, and his appearance on your window would make any driver immensely jealous.
Really creative people could pull a Redditand add customized text above and below it to make it a meme. That would elevate you to the coolest person in the world status — most interesting is already taken.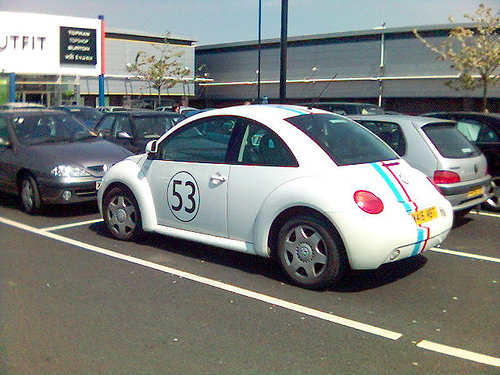 Countless white Volkswagen Beetles explore the streets, and it'd be difficult to tell one from the other. At most, these cars will serve as unknowing participants in the punch buggy games of people nearby. However, this decal is an awesome way to get this common car some more attention.
Pay homage to Herbie with this adorable Beetle decal that comes with the stripes and Herbie's number 53. Anyone who's seen The Love Bug (or even the newest movie in the series featuring Lindsay Lohan called Herbie: Fully Loaded) will recognize the lovable character and appreciate your car's flair.
So you're thinking about what the coolest decal ever would be, and did you come up with a dragon? Okay, the idea might not be original, but apparently there's a way to make that idea incredibly awesome.
Regardless of how it's logistically possible to make smoke come out of the side of a car, it completely brings this vehicle to life and gives it a cool 3D element no other car has. This dragon just raised the decal bar.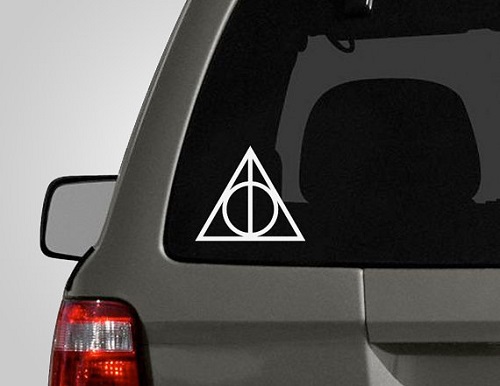 The best part about this decal is that if someone doesn't know where it's from, it just looks like a cool, random symbol. This means, geeks can showcase their book taste without being totally in-your-face about it.
If you don't know what this is, it's a symbol from Harry Potter and the Deathly Hallows. It's not a spoiler alert, so don't start drafting a complaint email, but it is one of the latest and most recognizable symbols from the end of the Harry Potter series. That in itself makes it a pretty awesome decal.
Conclusion: The best decals showcase your creativity, your interests, or your sense of humor. Any of these three qualities work, and the more creative it is, the more everyone will like it, including yourself!
More about car decals