Brace yourself, drivers: cars are about to get smarter. That may be a good thing—those who've had a run-in with road rage or distracted driving would argue that drivers certainly aren't getting any smarter. So how long will it be until cars start doing some of the driving for us? How long until your four-door sedan starts prodding you awake when you're nodding off at the wheel, or gently chiding you for not using your turn signal?
How long until your pickup truck stops you from pulling out into oncoming traffic? Not soon enough, we're afraid—but researchers are testing cars that will automatically stop if you fail to brake when approaching a vehicle or pedestrian. So how long until all cars stop by themselves? Here are the essential details you need to know about the latest advances in car safety.
The Very First Auto-braking System: Volvo in 2009
Volvo was the first car manufacturer to put an auto-braking feature on the market by including a collision-avoidance system in the XC60 crossover. The XC60 auto-braking system uses lasers to find stalled or slow-moving vehicles.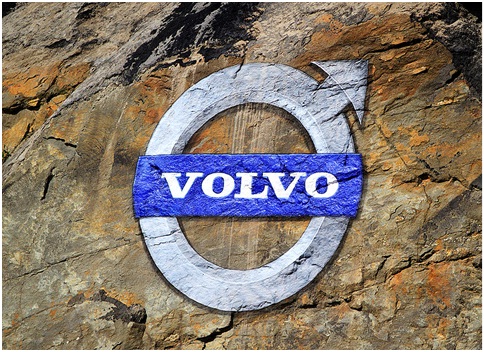 If the car's system detects no driver reaction to an obstruction, the car automatically brakes. However, the auto-braking system only works for speeds around nine mph: great for parking lot run-ins, but not so great for the open road.
Auto-Braking Technology Advances: the 2011 Volvo S60
Volvo's latest collision-avoidance technology was released with the 2011 Volvo S60. The auto-braking feature could function up to speeds of 22 mph; in addition, the system comes with a "Pedestrian Detection" option.
Unfortunately, bargain shoppers won't be seeing this technology any time soon: this collision-avoidance technology comes in a pricy "technology package" that costs over $2000.
Toyota Testing Its Own Pedestrian Detection Technology
Note: Though the above video claims that Toyota was the first manufacturer to experiment with pedestrian detection capabilities, Volvo actually had the jump on Toyota on this particular technology.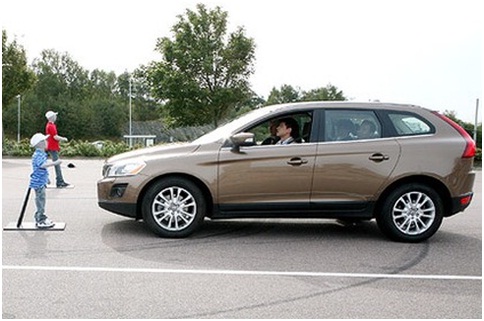 Toyota already equips its models with a similar collision-avoidance technology that guards against vehicular collisions with large objects (walls, cars, etc.). However, Toyota is now testing a similar pedestrian detection system that would automatically stop a Toyota model at speeds up to 25 mph.
The system operates through both radar and camera detection. Though both Volvo and Toyota's pedestrian detection systems emit a warning tone before braking, it appears that Toyota stops the vehicle sooner than Volvo's heart-stopping, last-minute emergency braking.
Problems with Modern Auto-Brake Technology
Since this technology is still new, there's bound to be problems or oversights in the detection process. Here are just a few potential or definite problems regarding pedestrian detection:
Inaccuracy. As the second video showed, the Volvo technology doesn't appear to work 100 percent of the time. Since Toyota's technology is still being tested, it's impossible to say how accurate it will be.
Low speeds. While it's true that most pedestrian incidents occur in areas with low speed limits, there's no doubt that they do still happen at higher speeds. Plus, safe collision avoidance is perhaps most needed at high speeds. Still, Toyota's advancement to 25 mph is a step in the right direction.
High cost. Higher costs and newer technology go hand-in-hand, but pedestrian detection may stay out of many buyers' price ranges for a while.
Off-road testing. Obviously, Volvo and Toyota testers aren't going to run out and test their new technology on live test subjects. That will only come with time and on-road usage by actual drivers. We won't see those estimates for at least another year or two.
And the Most Glaring Problem of All…
… is the lack of small mannequins in these test videos. How will this technology work on children? Will it stop your car before it hits Fido or Spot? How about an inanimate object with a height lower than the hood? We're still waiting for tests (or technology) to address this issue.
So, How Long Until All Cars Stop Themselves?
Unfortunately, there's no definite answer to this question. While nearly all manufacturers are currently testing some form of collision-avoidance, many manufactures use alarm systems for pedestrian detection instead of auto-braking systems. The truth is that all cars should get some form of pedestrian detection. If this new technology saves even one life, it'll be more than worth the investment.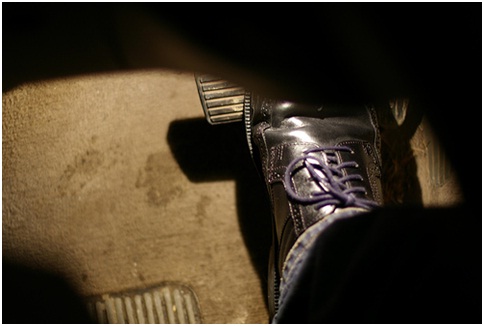 How can you help get more cars on the road with pedestrian detection systems? Make sure you invest in one. More sales mean more future investments in pedestrian detection and other forms of collision avoidance. If you're not planning on buying a car any time soon, spread the word about the benefits of collision-avoidance technology. The more people hear about it, the more likely they are to invest.  The more they invest, the sooner we'll see all cars with auto-braking technology.
More about Pedestrian Detection Systems