Everyone would love the chance to test drive the Batmobile, but unfortunately that car is fictional. It's painful to come to terms with this reality, but not all is lost. There are some pretty cool cars that actually exist, and test-driving them could be a fun way to pretend to be a movie star or simply take a drive in someone else's car — figuratively, not literally.
Mazda MX-5 Miata
Rated as one of the most fun cars to drive by Consumer Reports, the Miata looks stylish and drives smoothly. It's easy-to-lower manual top turns this sleek car into a chic convertible. Obsessing over its interior doesn't do it enough justice, though. It has "cool" features like keyless entry and start as well as hands-free Bluetooth phone capabilities.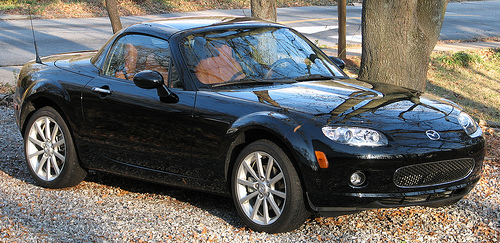 When actually driving this car, you'll notice just how drivable it really is. The 2012 Miata has 167 hp and a lightweight frame, so this vehicle feels like it can handle anything.Probably one of the best (and worst) parts about test-driving this car is that it's reasonably priced for all that it offers.
You can probably see yourself owning this car and feeling pretty fantastic about it. Don't get carried away and test-drive this car right into your own neighborhood — driving that close to home will really tempt you to purchase the car on a moment's notice.
Audi R8
If you really want to feel like a star, test-drive one of these babies. The 2012 Audi R8 can reach a top track speed of about 196 mph. Don't expect to be going that fast when you're test-driving it, though. Odds are the dealer won't be too keen on your wanting to test out its speed.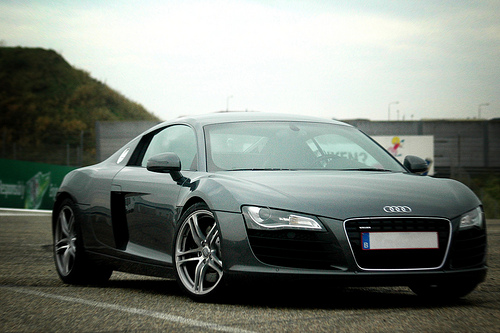 Everyone knows this car looks awesome, but it's a luxury vehicle with really cool features. For example, the leather seats feature a heating mechanism, and the car includes a parking system that not only involves a rearview real-time camera, but also has the capacity to measure the distance of close by objects. Test-driving would be worth it, just to test out these awesome capabilities.
The Audi R8 is a superstar itself; it's been in Transformers: Revenge of the Fallen and Iron Man, two very popular action movies recently released. This fact alone makes test-driving an Audi R8 way too much fun.
Hummer H3 Alpha
This car screams power and strength. If these are two qualities you value, get over to a dealership and test-drive one of these tanks. You won't really have the chance to drive around in something similar in size and presence unless you're a truck driver.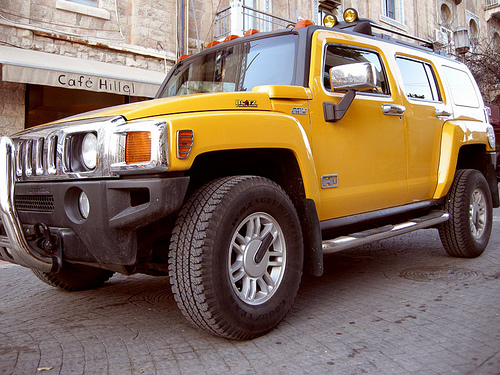 The Hummer H3 Alpha has 300 hp, a V8 engine, 320 lb-ft torque, and can go from 0 to 60 mph in about 8 seconds. This giant specimen of a car can cross up to 24 inches of water at 5 mph.
On a less intense note, this vehicle also includes XM Radio (for three months) and OnStar. An optional DVD-based navigation system uses 2D and 3D graphics to map your route. Basically, this car is pretty epic inside and out, and driving it around seems like a fun way to experience what Hummer has to offer.
Smart ForTwo Passion Cabriolet
This little guy is quite the contrast from the Hummer, but you've most likely been intrigued by Smart cars as you watch them zip around town. Instead of always being curious, you might as well give it a test spin and see what it feels like to be in a smaller car.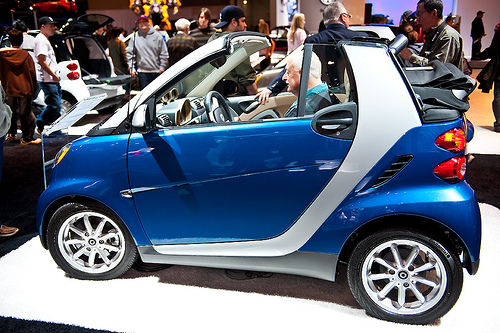 Smart cars are built to be mini in order to reduce their carbon footprint. The cars are also 85% recyclable, meaning when the car's done being a car its parts can be reused for other purposes. The Passion Cabriolet gets an awesome 41 miles to the gallon, another big selling point for these vehicles.
But if you're test-driving this smart car just to experience such a unique car design, definitely check out this model and its cute convertible. Why? It's simple: convertibles make everything more fun (and, unfortunately, they make everything more expensive).
Conclusion
Whether you're just genuinely curious about what owning a certain car would be like, or if you want to feel like an action hero, there are several different types of cars that would be really fun to test-drive. Think about what your favorite qualities are in a car, then think of which type of car is the epitome of those preferences. Head on over to the dealership and give it a spin!
More about Vehicles