With all the nooks and crannies, both inside and outside, found on a car it's no wonder most car owners opt for a cheap wash at a gas station, with the occasional quarter vacuum of the floor mats. But if you are using your car for a special occasion—like a hot date to an up-scale restaurant or 20-year high school reunion—and want your ride shining like it just came off the showroom, then you've got some work to do.
Luckily, there are easy ways you can detail your own car just like the pros.
Wheels and Tires
When you detail your ride, always start with the wheels so you don't spread the large amounts of dirt that blankets the area. Your wheels and tires go through a lot of abuse, accumulating everything from mud to brake dust.
To make your rims bling again, tackle each wheel individually by first hosing them down then applying wheel cleaner, by spray or brush. A soft brush will help you get to the hard-to-reach places around the rims and axle. With a clean cloth, dry immediately.
Headlights
Not only will cloudy headlights make your car look older than it really is, they also present a safety hazard by limiting your vision. Clear them with a little plastic polish and a foam polishing tool. Caution, cover the surrounding area to keep from accidentally removing some of the paint.
Paint Contaminants
Over time the paint on your car will be assaulted by a wide array of contaminants such as bug guts, tar, sap, stains and the inevitable, bird droppings—the stuff that won't come out with a normal wash. The secret to "detoxing" your paint of these contaminants is a clay bar.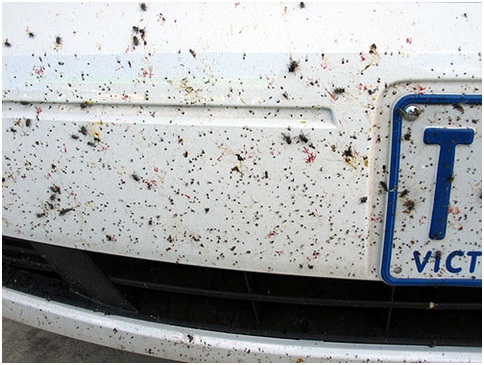 After a wash, rub the bar over your car gently, moving it in a straight lines followed by right angles. If some contaminants stubbornly still won't come out, try a little rubbing alcohol—but don't let it dry!
Seats
Cleaning the seats in a car is done like so: vacuum, shampoo, repeat (if needed). Vacuuming will help suck up debris while at the same time loosen dirt embedded in your seats. To get into the hard-to-reach places in between seats, use a nozzle on the vacuum and a brush. For shampooing, just use a simple cleaning product and towels.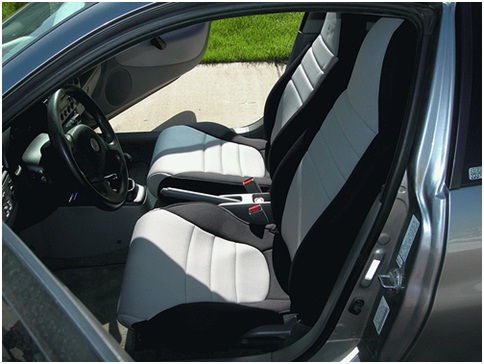 If you have leather seats, only use a leather cleaning solution. Let the solution soak in for a while, and follow up with a leather conditioner to bring back your seats' organic shine.
Crevices: From the doors to the middle console to the grill, your car has numerous crevices that present a challenge for cleaning. A heavy-duty tool used by professional detailers is the boar's hair brush, with fibers strong enough to dig deep and remove dirt from small spaces.
If you don't have one handy, an old toothbrush will do the trick. For the best results, vacuum, while using a brush to clean your car's crevices.
Stains
You won't look like much of stud on a date when a girl takes a seat in your ride only to find a field of coffee stains left from your morning commutes. Ideally, you want to take care of stains immediately, as those left unattended for long periods may be impossible to remove.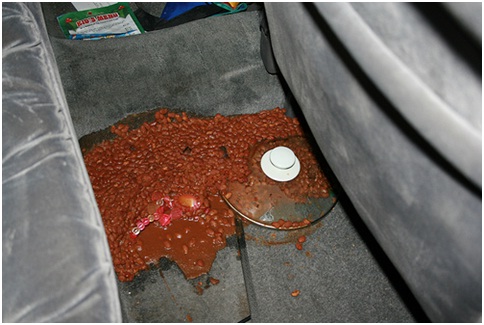 To get rid of the others, soak the upholstery with a cleaner then rigorously rub it out with a brush, preferably made of a tough fiber like nylon. Prior to vacuuming, rubbing the stain with a terry towel will help bring it to the surface.
Odors
Whether you're a smoker or not, a pet owner or not, your car eventually builds its own smell. If you want your ride to smell like a new car, wash the smell out by shampooing your interior numerous times. Consider also spraying specialty cleaning solutions that contain enzymes for fighting odors.
Trim
The trim on your ride is likely made of plastic, leaving you with fewer cleaning options than the rest of the body. After taking a beating from the sun over the years, plastic trim, especially black plastic trim, can turn dull and ruin your car's overall appearance. Luckily, there are restoring creams available that will give your trim a whole new look. Meanwhile, protectants provide a little relief in between your detail washes.
Show Off Your "New" Ride
Once you've cleaned your ride inside and out, take it out for a spin to show it off. While detailing a car requires a lot of work and time at first, it becomes easier as you learn the detailing tips of the pros. Just think, if a girl sees how you take care of your ride, she will be certain you'll do the same for her.
For more car detailing tips, please check out:  How to Make a Car Cleaner | Doors, Windows, Interior, Outside.
More about car cleaning