The death of an iconic car is about as upsetting as the death of James Dean. Although they leave this earth, they never leave our collective psyche. They also live on in films. There are those cars that glide across the screen with the grace and beauty of the girl inside. Think, American Graffiti.
You saw the Thunderbird, and you were obsessed with a young Suzanne Somers. Thank goodness for both because we need them to comfort us as we watch rare and iconic vehicles being destroyed for the sake of entertainment. Here are four great cars that took a beating for our viewing pleasure.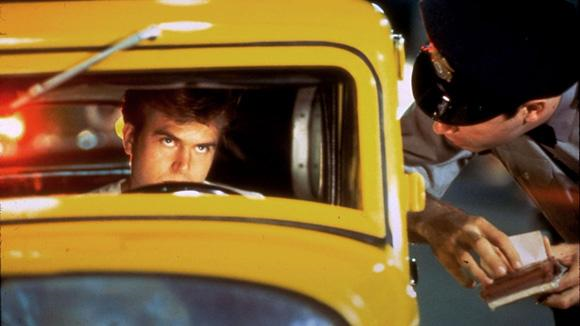 1966 Thunderbird – Thelma and Louise
Let's start with this American classic because it is the ultimate road movie, and it empowered women all over the world when that baby blue ride took a flying leap into the Grand Canyon. Since its début in American Graffiti, the Ford Thunderbird has been the first lady of the highway.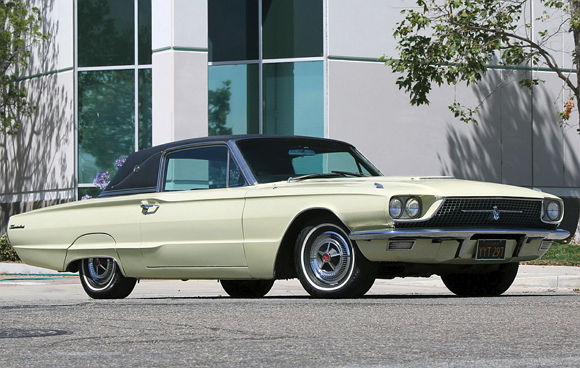 The 1966 model was the last one made in the boxy style that is immortalized in Thelma and Louise. It originally sold for a whopping $4894. The ride used to make the film is valued around $28,000 today. Five identical cars were used in the shoot.
One was the "star" car, one was the camera car, two were stunt cars, and one was a back up. Today, the 1966 Thunderbird is instantly recognized as the car that made the jump, and it continues to be a symbol of freedom for women everywhere.
1958 Plymouth Fury – Christine
Once again, "ladies first." This 1958 Plymouth Fury was one big, red monster of a car, and she was mad. The film adaptation of Stephen King's novel was populated by actors we don't really remember, but those angry red fins on that Chrysler prototype are instantly recognizable in any movie trivia clip.
The thing about Christine was that she was immortal. She could come home burned to a crisp and still find a way to kill one more person. Christine was actually a Belvedere Sport. There were over 20 cars used to shoot the movie, and it took the production team two and a half years to find all the cars and/or parts to create their posse of bad girls.
Today, you can own one for as little as $5,000 or as much as $35,000. It's a monster of a car in more ways than one.
1961 Ferrari – Ferris Bueller's Day Off
What a bittersweet ending to a movie: a gorgeous 1961 Ferrari 250 GT California Spyder flies right out the backside of the garage and smashes to bits. If you were a teenager when Ferris Bueller's Day Off debuted, your stomach dropped and the cold sweat began.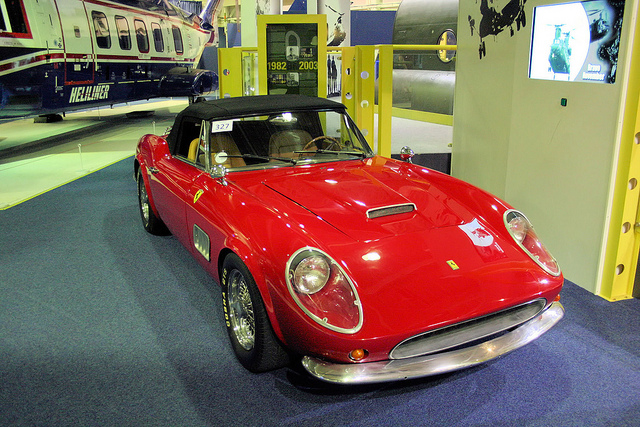 Nobody would live to tell their dad they just destroyed a rare Italian classic. Here's the good news (and a movie spoiler). The car that took the fall was not a Ferrari. It was a Datsun 240z. Ironically, both are rare muscle cars.
One just costs as much as a small country. The Ferrari will set you back (count the zeros) $10,894,900. The Datsun is a little more manageable at less than $20,000 depending on the model and condition.
2004 Audi RSQ – I Robot
No car demolition is complete without a little science fiction. Batman, Speed Racer, Mad Max all work because of the cars. Some are real. Some are not. In I Robot, Audi introduced a concept car. The Audi RSQ is smart and sleek in design, and it perfectly fits the eternally cool Will Smith.
Smith is a sci-fi favorite, and we just don't seem to care as he uses that beauty of a car to graphically smash robots at super high speeds. The Audi name is synonymous with speed and control. Our hero isn't on the Autobahn, but he sure does drive like he is, and that car is smooth. Too bad it took such a beating.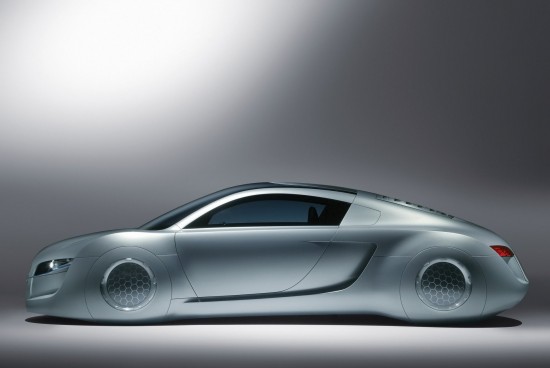 The car was specifically designed for the film, and Audi also provided stock cars for the chase scenes. This was the first time the automaker had built a car specifically for a movie, and although we won't be buying this car any time soon, it sure did its job by bringing plenty of attention to the brand.
R-Rated Honorable Mention
This car would be at the top of this list if it wasn't for the "F" word flying as much as the cars in San Francisco. Nicholas Cage's absolute smashing of a 1996 Ferrari F355 Spyder in The Rock is one of the best car chase scenes on film.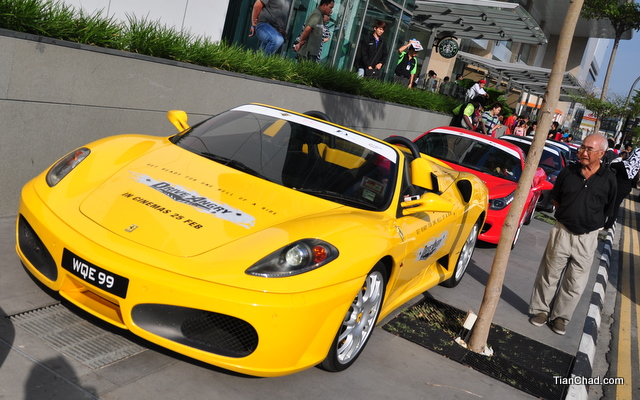 Sean Connery seems to transcend acting and actually have a squeal of a time flying through the streets of the city as Cage's yellow racer tries to catch him. The explosions, flying people and an angry street car conductor add to the happy fun of watching an automotive tragedy. The Ferrari goes down like a forgotten Chevy Nova in a Midwestern junk yard. It is totally crushed. Its eulogy is a laughing teenager informing Cage that he's destroyed his Ferrari.
Conclusion: A Real Hero Has to Die
We love our heroes in the movies. Whether it's people or cars, we are heartbroken when they die. When that death is coupled with rare beauty and power, it's simply unforgettable. Every summer, we flock to the theater to get our dose of adrenaline, and we almost always watch a great car come to a great ending. Hopefully they have antique car insurance, or use a stunt double.
More about Rare Vehicles