In July, President of the USA announced a plan to ensure that all auto makers would be required to take steps to increase the fuel efficiency of passenger vehicles to 54.5 MPG by 2025. This is expected to save the typical family a bundle at the fuel pump, reduce oil consumption by 12 billion barrels over the course of the program, and reduce carbon dioxide pollutant levels by six billion metric tons.
Sounds like a win-win – doesn't it? Not so fast. Like all government programs, there's a catch, and it catches you, the consumer. If car makers were capable of producing a car with this kind of fuel mileage, why isn't it already on the market?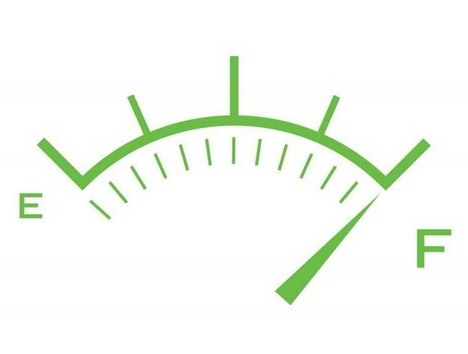 Conspiracy theorists would say it's because they're in the pocket of the big oil companies, but there are a few saner reasons why we're driving around in petrol-hungry cars: common sense says that either the auto makers CAN'T do it at this time or it's just too expensive.
Either way, it's going to cost YOU
In the meantime, cash-strapped drivers who are already feeling the pinch of high fuel prices can't justify trading in a perfectly good car just because the latest model delivers a slight improvement over their current one. If you're trying to squeeze every mile out of your tank, here are a few ways to get better gas mileage with your petrol-only engine.
Take Your Time
If you give yourself enough time to enjoy the ride, your stress levels will be lower and you'll save gas. Slowing down to 60 mph on the highway instead of speeding along at 70 mph can save you 2-4 miles worth of gas. Think about how much that can save on a cross-country trip!
Only Warm Up the Car for About 30 Seconds
Most drivers believe the engine will last longer if you take the time to warm up the engine. While this might be true, it doesn't take five or ten minutes to accomplish this goal. A standard vehicle is ready to roll in about 30 seconds. It might not be toasty-warm in a cold climate, but you'll be perfectly comfortable within a few miles.
Windows Up?Or Windows Down?
This is a controversial subject for many. The air conditioner does use a certain amount of power, but the drag from rolled down windows uses a lot of fuel, too. The current consensus is to keep the windows sealed shut; on the highway, open windows can drop your fuel mileage by about 10 percent.
Fueling Tips
You can increase your fuel efficiency at the source if you follow these tips when filling up:
Unless your car specifically calls for it, skip the high-test and stick with regular.
Topping off actually wastes fuel – stop pumping when the auto-shutoff first kicks in.
Fully tighten your gas cap to prevent evaporation.
Don't let the tank drop below 1/3 full. As the levels drop, fuel-injected systems have to work harder making your engine less efficient.
Fuel up at the coolest time of the day. Gas is denser when cold, so you'll get more with each gallon pumped.
Take Care of Your Ride
A well-maintained car uses less gas than a neglected one. At a minimum, follow this checklist:
Avoid Stop-and-Go Traffic
Whenever possible, avoid unnecessary stops and starts that waste gas. No one's suggesting you start running stop signs and red lights (you'll lose more than you ever save when you pay for tickets and higher insurance premiums), but there are a few practical ways around this problem:
Avoid Rush Hour Traffic – If possible, take advantage of flex-time or telecommuting programs to adjust your schedule.
Don't Circle the Lot – Instead of searching for an open place by the door, take a spot in the back. In addition to saving gas, you'll get a little exercise and protect your car from those irritating dings and scratches.
Coast Along – Let off the gas and coast to the next light when traffic is heavy instead of flooring it only to wait at the next light.
Don't Drive More than You Have To
Most drivers are conditioned to jump in the car on a whim. With a little planning, you can minimize your trips and conserve your fuel. Here are a few easy ways to make this a habit:
Plan Your Route – If you have multiple stops, plan your route to eliminate the need to backtrack and circle around. This will save time, fuel, and wear-and-tear on your car.
Create a List – Go shopping with a list to minimize the need to run out again for just one more thing.
Go With a Friend – Pair up and shop together, because it's more fun and you can share the fuel costs.
Skip the Car – If your destination is only a short distance away, walk or ride your bike. The exercise will do you good and it doesn't use a single drop of gas!
CONCLUSION
Let's do the math to see if all these habits are worth it.
Current fuel consumption = 20 MPG
Miles driven per year = 12,000
Current cost of gas = $3.50/gallon
Fuel efficiency increase = 15%
Fuel used without improvements = 600 gallons/year
Fuel used after improvements = 510 gallons/year
Total saved in a year = $315
By making a few small changes, you could save an entire car payment each year. Maybe you can afford one of those new cars!
More about Petrol-Only Engine