The cars we buy don't always come with the features we want and sometimes new, fascinating features are released after we make the big purchase. These coveted items end up on people's car wish list, but before you decide on what you want, consider all of the different options out there.
Video screens
As a driver, you typically won't get any benefit out of this, but if you have kids, it can be a real lifesaver. If you're a traveling family, having video screens in the back of your headrests or hanging down from the roof can be the ultimate source of entertainment for everyone in the backseat.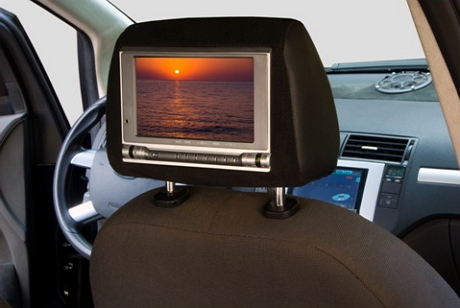 Adding these TV screens makes the car feel more like home as well. Instead of feeling stuck in a cramped space, reading the same magazine over and over again, or falling asleep to music, you can watch a movie and engage yourself as if you were in your own home. There's just something so cool about being able to do that in a car.
Sunroof
A sunroof is a pretty vintage desire, but a classic one nonetheless. This charming feature allows the car to feel more open and connected with the natural surroundings and also allows the breezy fresh air to fill up the vehicle.
GPS
GPS still has the cool factor, but now it has become something extremely practical and almost necessary for some people. Some cars can come with the GPS system built in, but it's possible to buy them separately and stick them to the windshield of the car.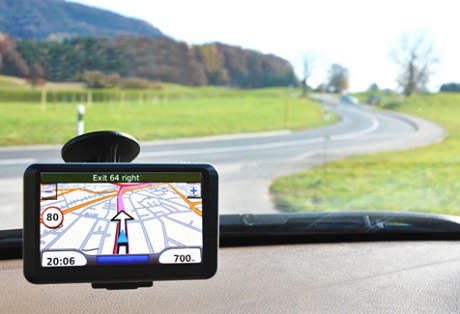 They're so useful because they not only show you where you are, but they also show you how to get to your destination. Many of them use voice commands as well as textual commands and feature information like estimated time of arrival and number of miles left to travel. They can also show nearby places of interests, like restaurants, shops, and hospitals, so it can be an extremely useful device.
Power outlets
Concern about battery life could almost be a thing of the past with this feature. With power outlets in your car, you can charge your laptop, or other decently sized electronics, and no longer worry about them dying during your commute.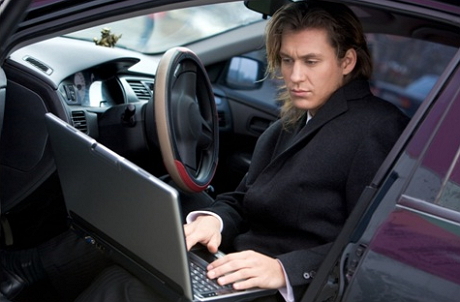 This can benefit the driver, but it can also benefit any passengers who need to do work or entertain themselves during a car ride. Now, someone could watch multiple movies on his or her computer and not lose any battery life!
Heated seats
Think about those freezing days when you trek through the bitter winter wind to get to your car.  Once you dive in, slam the door, and blast the heater to full power, you're still not warmed up — everything in the car, including the seats, steering wheel, and seatbelt, are unbearably cold!
Simple inventions like heated seats can make life so much more comfortable. The feature comes with some cars, but you can also buy attachable heated cushions from stores.
Bluetooth
You've heard the statistics. Drinking and driving is extremely dangerous, which is why it's illegal. Texting and driving has gained a lot of media attention in the last year and is already illegal in some states. Holding up your cell phone and driving isn't safe, either, but people do it anyway.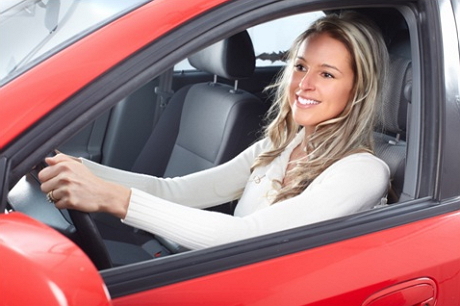 This feature allows you to talk on the phone without even having a phone. Cars with built-in Bluetooth allow you to receive calls that are redirected to your car, and all you have to do is talk out loud. There's no phone, no headset, nothing to hold. It's safer and, well, it makes you feel like you're in the future.
Adaptive Cruise Control
Cruise control has always been an incredible feature because of its ability to make long drives seem much less tedious. They allow you to remove your foot from the gas pedal for a while and give your legs a break.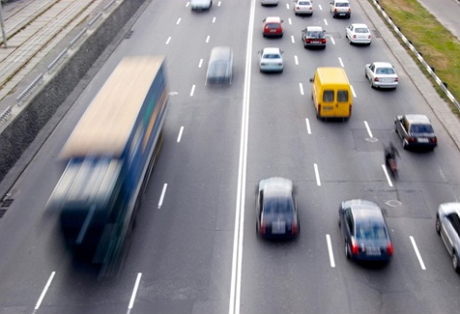 Now, there's adjustable cruise control, which not only does its typical job, but also adjusts the speed of your car if a car in front of you is going slower. This decreases your chances of rear-ending someone. Technology has taken one more step toward increasing safety, and it's always fascinating to see what's invented next.
Conclusion
Regardless of whether you want a source of entertainment, a source of comfort, or a source of safety, there are dozens of car products and features that can enhance your driving experience. Think about what it is you want for your vehicle and consider buying yourself a present over the holidays to make your car feel like a second home!
More about Ultimate Car Wish List