Men love cars. A new study proves this again. It shows that men buy new cars more frequently then women. Only a third of new car buyers are women. These are the results of the study of the University of Duisburg–Essen. Here is situated the headquarters of the Centre for Automotive Research (CAR), which operates a variety of studies about cars. Several years ago the Federal Motor Vehicle Office registered that a proportion of women that purchase new cars is 33.4 percent.
In recent years, the main tendency of the automotive industry is to produce large and powerful car models. Majority of the women prefer small and easy–to–handle small cars. They are enthusiastic about Mini, Fiat and Daihatsu. Fair sex gives less preference to Jaguar, Ferrari and Mercedes–Benz, which are considered to be executive cars.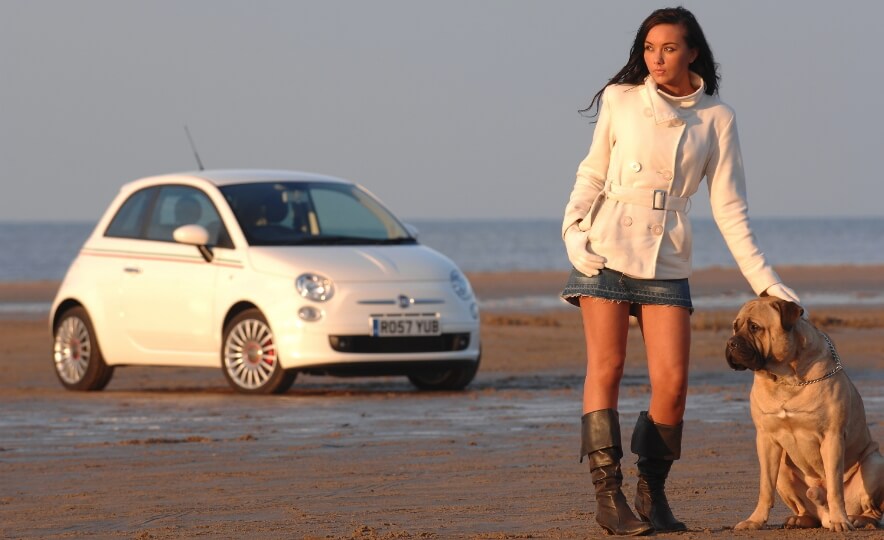 One more reason of low sales level among women is too technical approach to the process of sales. Moreover, car dealers are often located in industrial areas that are not safe for women. They can get lost there and prefer not to go there. According to CAR, it is possible to increase sales up to 400,000 cars per year if taking in consideration all this factors and changing the system. It is also important to promote Internet sales among women to provide them more possibilities for buying new cars.
Most popular women's cars
| Model | Pct. Bought By Women |
| --- | --- |
| Volvo S40 | 57.9% |
| Nissan Rogue | 56.9% |
| Volkswagen Eos | 56.4% |
| Volkswagen Beetle | 54.6% |
| Hyundai Tucson | 54.0% |
| Honda CR-V | 53.4% |
| Toyota RAV4 | 53.0% |
| Nissan JUKE | 52.7% |
| Jeep Compass | 52.7% |
| Nissan Versa | 52.2% |
Most popular men's cars
| Model | Pct. Bought By Men |
| --- | --- |
| Porsche 911 | 88.2% |
| GMC Sierra | 87.5% |
| Ford F-Series | 87.0% |
| Chevrolet Corvette | 86.9% |
| Chevrolet Silverado | 86.4% |
| BMW M3 | 85.1% |
| Audi S4 | 84.7% |
| Audi A8 | 84.4% |
| Cadillac Escalade EXT | 84.3% |
| Maserati Granturismo | 84.3% |
More about the most popular cars