Tailgating turns a sprawling stadium parking lot into one giant barbecue as thousands of spectators mingle around their cars, consuming endless amounts food and beverages. Thick hamburger patties, foot-long hot dogs, spicy wings drenched in buffalo sauce, fresh condiments, bags upon bags of chips and most importantly, beer. These are some of the best tailgate foods.
But the key ingredient to any successful tailgate is the car itself. Your car, based on things like seating, compartment size, battery power and unique features, will help decide how comfortable, fun and safe your tailgate party turns out. So what are the best cars for tailgating?
Ford F-150
The same features that made Ford's F-Series of trucks, including the F-150, one of Motor Trend magazine's best-selling cars of all time also make it one of the best for tailgating.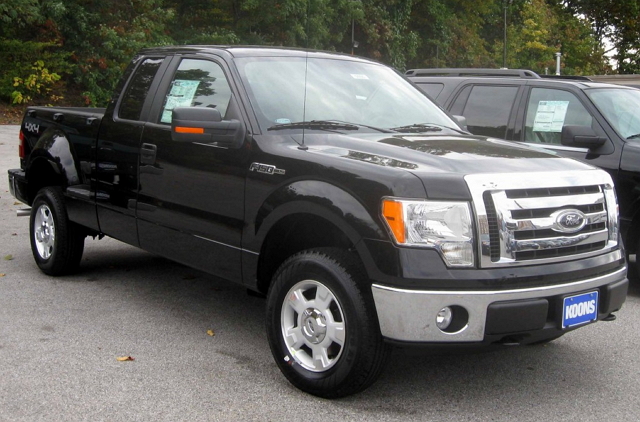 Tailgating Features: The F-150 fits up to six comfortably, or for extra storage space, has fold down rear seats. A tailgate step provides easier access to the cargo box for loading tailgating supplies or just for a place to sit. Stay cool and warm for early- and late-season games with the cooled and heated seats. And with 11,300 lbs towing capacity, you can bring along one heck of a grill. Just be sure your car insurance covers fires, in case something similar to the FedEx Field tailgating fire of 2008 happens.
Cost: $22,415
Honda Element
While the Honda Element SUV has room to sit only four, it has an abundance of storage space making it a tailgating stand out.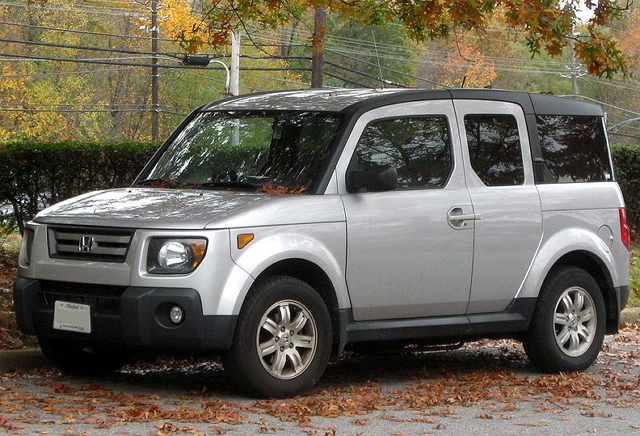 Tailgating Features: The Honda Element has numerous storage bins and compartments located overhead, in the doors, and in the rear. The back seats are also detachable. And with fully opening rear doors, there's plenty of room to pack all your tailgating essentials. Plus, the floor is coated with urethane for easy cleaning, meaning it can withstand a little spilled mustard or ketchup.
Cost: $20,275
Dodge Grand Caravan
A van may not seem the manliest vehicle to drive to see a battle on the gridiron, but when you can fit a stadium row's worth of people inside, with room to spare for everything you need to tailgate; it's as tough as they come.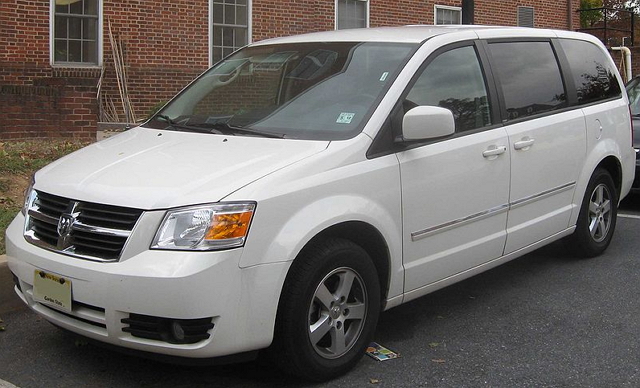 Tailgating Features: The Dodge Grand Caravan boasts a seating capacity of seven with three rows of seats, stow n' go and tailgate seats, and floor and overhead storage compartments. Like the other contenders, the Caravan has plenty of room, and may even beat the others for space.
Cost: $29,480
Subaru Forester
The Subaru Forester is a crossover and all-purpose tailgating vehicle. It mixes the off-road capability and cargo room of a truck with the speed and modern features of a sports car, making it a great choice for those far-flung tailgates in the grass.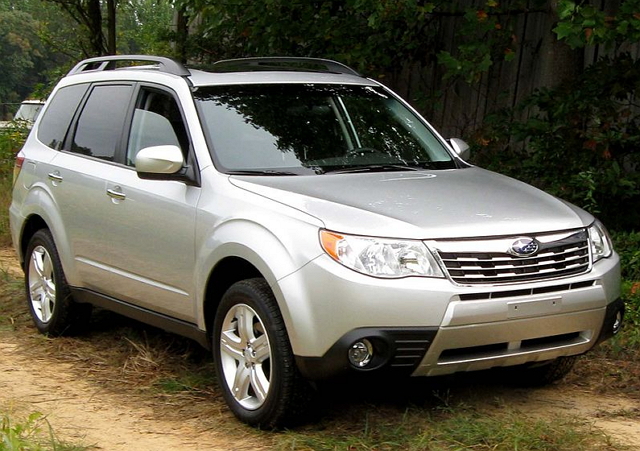 Tailgate Features: It has 31 cubic feet of cargo space that grows to 63 cubic feet when you fold down the back seats. Powering your various tailgate appliances–coffee maker, blender, hot plate, etc.–is easy with a 12-volt outlet located in the car's rear. Another available feature is the iPod dock for blasting your team's fight song nice and loud.
Cost: $24,490
Dodge Ram
With plenty of muscle and storage room, pickup trucks are the real monsters of the tailgate. Sporting a Hemi and crew cab, the Dodge Ram is one tailgating beast.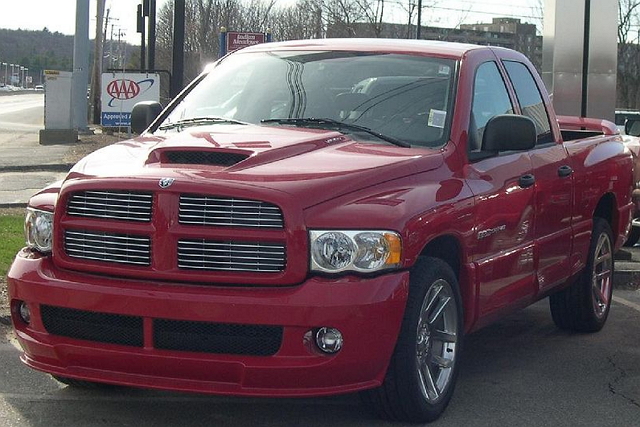 Tailgate Features: In addition to a spacious cargo bed, the Ram has numerous storage compartments including bins located in the floor with washable liners and bins built in each side of the bed that feature locks, drainage and lighting–plenty of room for chilled beverages and frozen food. The bed itself keeps your tailgate accessories from moving all over the place with built-in dividers. And with gas prices averaging over $3.50, its gas mileage of 20 mpg makes it one of the best trucks for road games.
Cost: $35,985
Volkswagen Routan
This minivan from Volkswagen boasts several comforts and automotive innovations for the ardent tailgater.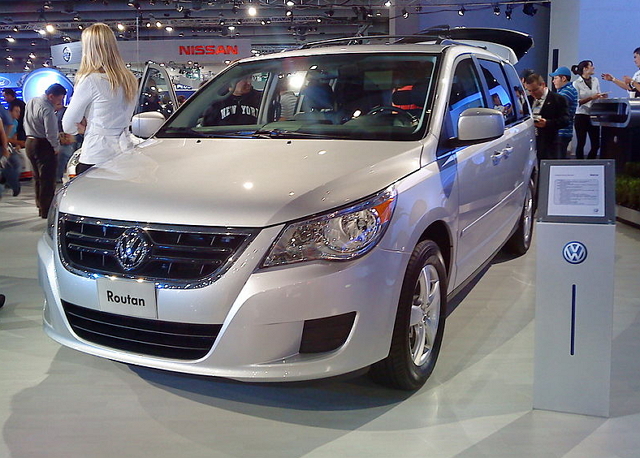 Tailgate Features:  Third-row seating turns 180 degrees to let you enjoy your drink and burger in comfort in the shade of the rear door. Along with multiple 12-volt outlets, the Routan houses a 115-volt outlet for heavy-duty tailgate equipment.
Cost: $39,250
Conclusion: The Car, Not the Dip, Makes the Tailgate
Tailgating takes various essentials, such as game day gear, drinks, a grill, and the food that'll you cook on it. But when you start to pack tents, lawn chairs and more, you need the right car to bring it all to the party. These cars provide solutions to any football fan's tailgating problems, offering plenty of room, muscle and amenities to keep the party going whether your team wins or loses.
More about Best Cars for Tailgating