For years auto insurance advertisements were dull, mild, and straight to the point. That all changed in the late 90′s when an animated lizard became a spokesperson (spokescritter?) for a lesser known company. Since the Geico Gecko's debut, advertisement spending for insurance companies has skyrocketed.
In fact, since 2000, spending for advertising has gone up 64%, to $2.89 billion. Geico spends more money on their ads than companies like Coca-Cola; Geico spent roughly $403 million to Coke's $326.1 million in 2005. While spending that kind of money on a gecko seems insane, it's apparently working. Their premiums have grown from 4.61 percent in 2001, to 6.25 in 2005.
Geico may still trail rivals, like AllState, State Farm, and Progressive, in policies, but their competitors are noticing Geico's strategy. AllState, for example, hired U2′s Rattle and Hum director to film a $1 million spot. Travelers went out and hired the special-effects team behind The Lord of the Rings films for an ad. There's no doubt that Geico is the culprit in the current ad wars between insurance companies. Love or hate them, mascots and spokespeople sell. With that in mind, we present to you the nine most popular car insurance mascots & spokespersons.
When it comes to top car insurance mascots/spokespeople, the crème de la crème is Geico. Their most well known mascot is the computer-animated gecko. Gecko debuted in 1999, and was originally voiced by Kelsey Grammer. The gecko wasn't meant to be a permanent mascot, but after an actor's strike, the company had no choice but to keep the reptile.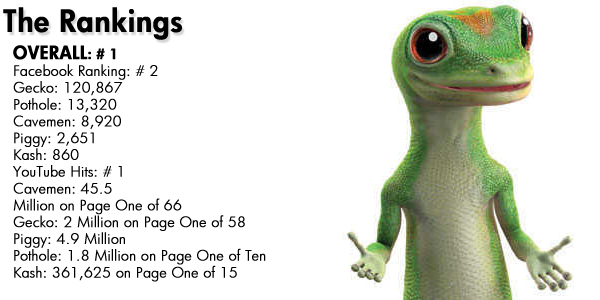 English actor Jake Wood now provides the Cockney-accented lizard. During the initial ads featuring the gecko, the Cockney-accented lizard was bombarded by phone calls, because people confused his number for Geico Insurance. Eventually, the gecko realized that if he couldn't beat em', he'd just join em' as their official mascot.
Geico, however, has more than just one mascot or spokesperson. In 2004, they unveiled the Geico Cavemen. The metro-sexual cavemen are offended by Geico's tag-line, "It's so easy to use Geico.com, even a caveman could do it." The Cavemen have been played by actors Jeff Daniel Phillips, who had a part in the film Sneakers, Ben Weber, who starred alongside Molly Ringwald in The Secret Life of the American Teenager, and John Lehr, who writes the sitcom 10 Items or Less. The Cavemen were so popular, that ABC created their own series in 2007, which was quietly canceled.
But, wait, there's more. Back in 2003, there were a series of ads featuring real life customers teaming up with celebrities, which included Charo, Burt Bacharach, Little Richard, Don LaFontaine, Peter Graves, Verne Troyer, James Lipton, Michael Winslow, Charlie Daniels, R. Lee Ermey, Peter Frampton, Joan Rivers, The Pips, and Mrs. Butterworth's talking syrup bottle.
And in 2008, the company launched a new ad campaign featuring a pile of cash with buggy eyes, known as Kash, with the remix of the Rockwell/Michael Jackson song Somebody's Watching Me in the background. In 2017, the company debuted yet another campaign, featuring actor Mike McGlone (The Brothers McMullen, Crash), asking rhetorical questions. It seems that Geico is eager to appeal to every market!
As of late, Geico has been facing competition in the mascot/spokesperson race. Their main rival is from Progressive, whose bubbly spokeswoman Flo replaced the comical ads from ESPN's Kenny Mayne. Flo is played by actress and stand-up comedian Stephanie Courtney.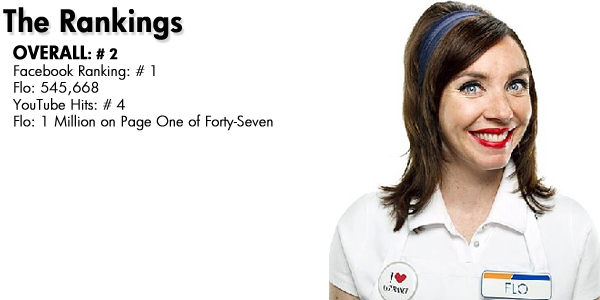 Stephanie has been a part of the legendary Groundlings improv group, and has had recurring roles in Mad Men and The United States of Tara. She's also had roles on the films Blades of Glory and The Heartbreak Kid. Oddly enough, she also appeared in three episodes of Cavemen.
From 2003-2017, actor Dennis Haysbert was the voice and face of Allstate. You may remember Haysbert as Pedro Cerrano in the Major League films. He also starred in Heat and played the President in the series 24.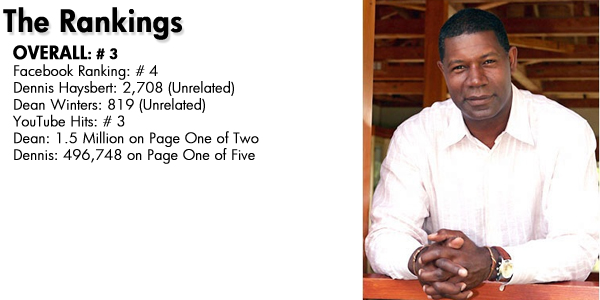 Currently, Allstate has been running a series of commercials featuring actor Dean Winters as Mayhem. Winters has appeared in numerous TV series, such as, Oz, 30 Rock and Rescue Me.
MetLife may not be known for their auto insurance, but their mascot is one of the most well known characters in pop culture. In 1985, Peanuts creator Charles Schulz, made a deal with the insurance company to allow the use of his characters, including perhaps the most famous beagle ever, Snoopy.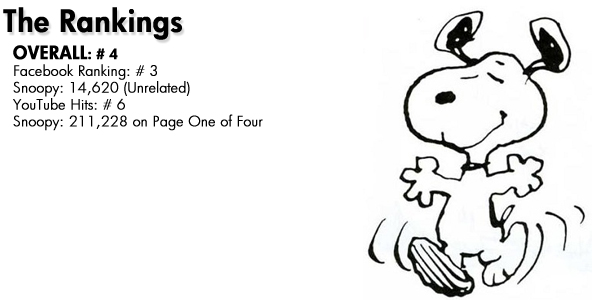 Promotion of Snoopy has been so popular that MetLife's two blimps are called Snoopy I and Snoopy II. In 2007, MetLife made a deal to extend the licensing of the Peanuts characters.
In 2006, Travelers launched this Katamari-inspired ad. However, they're probably more known for their logo, a red umbrella, as opposed to an actual spokesperson. That still requires them to hire voice-over actors, such as Brian Cummings, who has had a lengthy voice-over career. He was the voice of Dr. Mindbender in G.I. Joe and has been in several Disney animated series and movies, like Beauty and the Beast.
In 2004, Esurance began their animated "Erin Esurance" campaign. The ads featured Erin in spy-like situations, while other ads made little to no sense, like her playing against giant robots in football. Erin was voiced by Mo Mellady, who has also done voice-over work for Nissan and Playstation.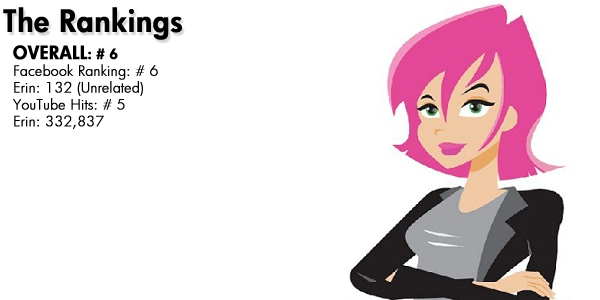 She was also the voice of Bucket in the Gorilla in the Greenhouse show. Recently, Esurance has shifted their ads from Erin to actual people portraying Esurance employees.
The General Automobile Insurance
The General could be one of the more annoying mascots, ever. His computer animation, as well as the entire commercial, is cheap and poorly made. However, some of their commercials have had over 6,000 views on YouTube.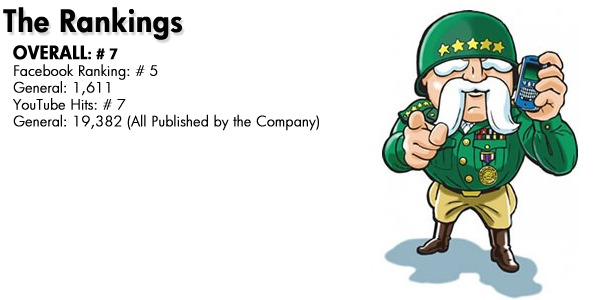 Perhaps the company doesn't have the money to spend on marketing that Geico and Progressive do, in order to have a popular mascot/spokesperson.
State Farm is a late comer in the spokesperson game. They previously aired ads featuring LeBron James announcing his decision to switch from basketball to football. The company also runs numerous ads where people sing their jingle, "Like a good neighbor, State Farm is there."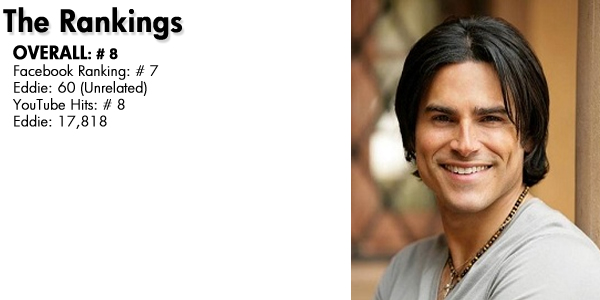 Recently, they've been airing commercials starring actor Eddie Matos, who has had roles in the soap opera General Hospital and the series Cane. He does ads in both English and Spanish, and also plays drums in the band 23 Link Chain.
Nationwide has been gaining momentum in the mascot/spokesman race. In February of 2010, they launched their "Greatest Spokesman in the World" campaign. The first ads featured a Nationwide representative bringing our hero out of retirement.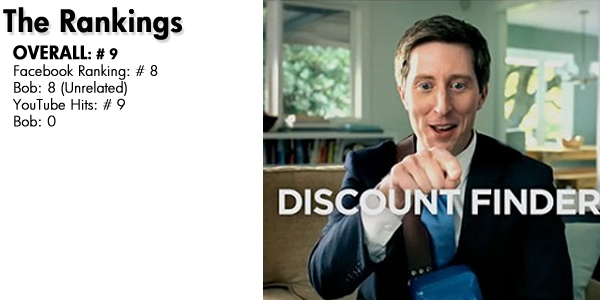 So, who is this man in real life? He's played by actor and comedian Bob Wiltfong, who was a newscaster in Nebraska before appearing on The Chappelle Show and The Daily Show.
Conclusion:
There are many popular and contemptible mascots and people speaking on behalf of insurance companies around the United States, and globally. The most popular icons are perhaps the ones that were famous before insurance, but as the gecko proves, anyone (or thing) can be a successful spokes-creature! From the heights of popularity of Geico, to the dregs of Nationwide popularity, it's clear what viewers like to see. Viewers will just have to wait until the next Super Bowl to see what spokesperson emerges, next.
More about Car Insurance